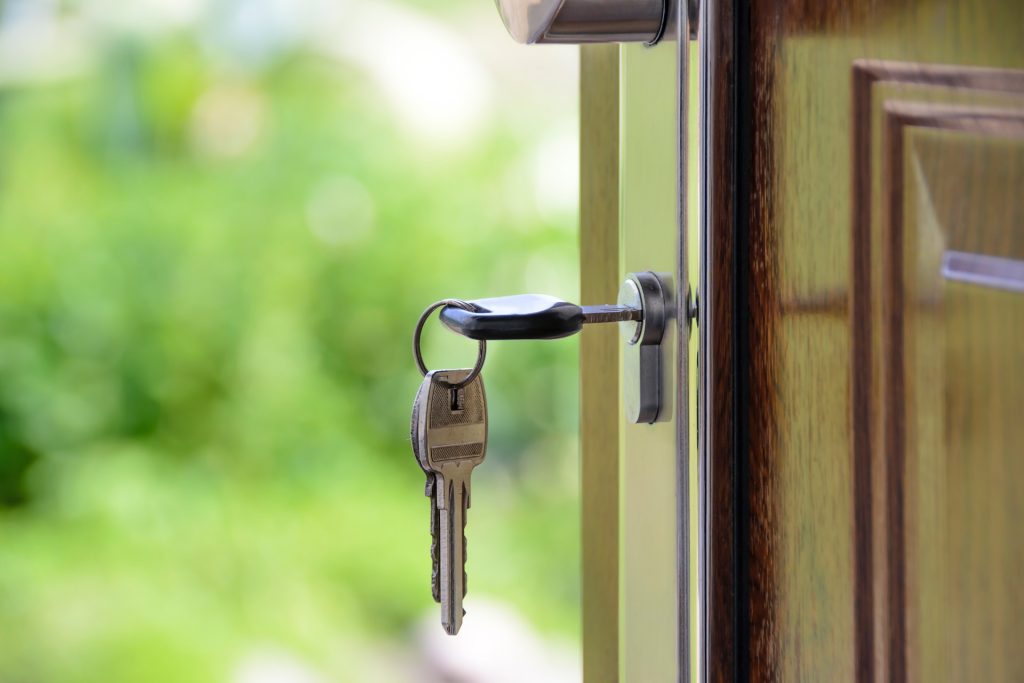 Selling your home in Moon Township, PA requires more than just slapping a "For Sale" sign in your front yard. It's a comprehensive process that involves multiple steps to ensure you get the best possible price for your property. This article aims to provide you with a robust guide to navigate this journey successfully, focusing on maximizing your property value. We will delve into various facets of preparing your home for sale, from understanding the Moon Township, PA real estate market to practical upgrades and effective marketing strategies.
Understanding the Moon Township, PA Real Estate Market: Analyze the local market trends.
Simple Upgrades to Boost Value: Practical and cost-effective solutions.
Curb Appeal: First impressions make a lasting impact.
Interior Staging: Create an inviting atmosphere.
Energy Efficiency and Sustainability: The future is green.
Appraisals and Pricing: Setting a competitive yet fair price.
Effective Marketing Strategies: How to reach your target buyers.
Choosing the Right Real Estate Agency: Why the Diane McConaghy Team is your best choice.
Understanding the Moon Township, PA Real Estate Market
Moon Township, a thriving suburb of Pittsburgh, PA, has seen significant growth in its real estate sector. According to recent statistics, the median home price in the area has increased by 7.8% in the past year. This points to a robust market for sellers. With nearly 40% of buyers being first-time homeowners, you stand a great chance of selling your home in Moon Township, PA, if you price it right and present it well.
Given the unique demographics and community features of Moon Township, it's crucial to understand the specific needs and wants of prospective buyers. Amenities such as parks, schools, and shopping centers are key attractions for families, while the proximity to airports and downtown Pittsburgh appeals to business professionals. Tailoring your home's features to these interests can significantly increase its marketability.
But it's not just about current trends. Keep an eye on future developments planned in the area. Any new facilities, schools, or shopping districts can potentially add to your property's future value. Being aware of these factors can not only help you in pricing your property but also in negotiating with potential buyers.
Simple Upgrades to Boost Value
When selling your home in Moon Township, PA, you don't necessarily have to break the bank with expensive renovations to make it appealing. Simple changes like a fresh coat of paint can dramatically alter the feel of your home. Neutral colors are generally more attractive to buyers as they provide a blank canvas for them to project their own ideas onto.
Replacing outdated lighting fixtures with more modern designs can instantly update the look and feel of a room. LED lighting, in particular, adds both aesthetic and functional value, as they are more energy-efficient than traditional bulbs. Similarly, you can replace old cabinet knobs and handles with modern designs to give your kitchen a quick facelift.
The return on investment for these upgrades is generally high. So even with a limited budget, you can make changes that significantly affect your property's value. Also, always remember that even the smallest details can make a big difference. Fresh flowers, clean windows, and even the smell of freshly baked cookies can create a warm and inviting atmosphere, leaving a lasting impression on potential buyers.
Curb Appeal: Make a Lasting First Impression
The exterior of your home is what potential buyers will see first, and first impressions are often lasting ones. Begin by tidying up the lawn and garden. Well-maintained landscaping can boost your home's market value by up to 12%. Native plants for Pennsylvania can be both beautiful and easy to maintain, which adds a practical selling point.
The driveway and walking paths are not to be ignored either. Repairing cracks and applying a fresh layer of sealant can make a big difference in how your property is perceived. Additionally, consider adding some outdoor lighting. A well-lit pathway not only adds aesthetic appeal but also provides an extra sense of security, which could be a selling point for families.
The front door is another area that shouldn't be overlooked. A fresh coat of paint in a color that complements your home can make your property look welcoming. Also, a new, modern doorknob or knocker can add a touch of sophistication. If your mailbox is looking worn, replacing it can be another simple way to improve curb appeal.
Interior Staging: Make Your Home Inviting
When buyers walk through the door, you want them to be able to visualize living in the space. Start by decluttering rooms and removing personal items like family photos or specific decorations that may not be to everyone's taste. The goal is to make the space neutral yet appealing so potential buyers can envision their own belongings in it.
Proper furniture arrangement can also significantly impact how spacious a room feels. By arranging furniture in a way that allows for easy flow and highlights focal points like fireplaces or large windows, you make the space more inviting. If your furniture is outdated or worn, consider renting some modern pieces for staging purposes.
Don't overlook the potential of small, inexpensive upgrades that can make a big impact. For example, new throw pillows, an elegant table lamp, or a stylish coffee table book can add a fresh look to a room. Soft, neutral drapes can add a touch of elegance, while strategically placed mirrors can make a space appear larger and brighter.
Energy Efficiency and Sustainability: The Future is Green
An increasing number of buyers, particularly younger ones, are interested in sustainable living. Making your home energy-efficient can not only reduce your own utility bills in the short term but also make your property more appealing to these eco-conscious buyers. Consider adding insulation to your attic or walls to improve energy retention.
Solar panels are a significant investment but can make your property stand out and attract a certain niche of buyers. Additionally, they may offer tax benefits and can dramatically reduce electricity bills. Even simpler upgrades, like installing a smart thermostat or energy-efficient appliances, can be selling points.
If your budget allows, upgrading to double-pane windows can add both aesthetic and functional value to your home. These windows are better at insulating both temperature and sound, providing a quieter and more comfortable living environment. Given that energy costs are often a significant concern for homeowners, these upgrades can add a real selling point to your property.
Appraisals and Pricing: Setting a Competitive Price
To set a price that reflects your home's true market value, you'll need to get an appraisal. This is a detailed assessment conducted by a certified professional who evaluates your home based on various criteria like size, condition, location, and recent sales of comparable properties in Moon Township, PA. An accurate appraisal ensures that you neither undervalue your home nor set a price so high that it deters potential buyers.
If your home has unique features that you believe add value, make sure to point them out to the appraiser. This could be anything from a recently renovated kitchen to a well-maintained garden. Custom upgrades, energy-efficient appliances, or any features that make your property eco-friendly can also add to its value.
However, setting the right price isn't just about the present. You'll also need to consider current market trends, especially those affecting Moon Township, PA. Are property values rising or falling? What are the mortgage interest rates like? All these factors will influence how much a buyer is willing to pay for your home.
Conclusion: Your Success is Our Mission
Selling your home in Moon Township, PA, is an extensive process that involves several layers of preparation and strategy. From improving curb appeal to making smart upgrades and setting the right price, every decision you make can significantly impact your ultimate sale price. And this is where The Diane McConaghy Team comes in. With in-depth market knowledge and exceptional marketing strategies, we aim to make your selling experience as profitable and hassle-free as possible.
Interested in more tips on Selling Your Home in Moon Township? Check out our other blogs:
Don't leave your home sale to chance. Contact The Diane McConaghy Team today for expert consultation and property valuation in Moon Township, PA!