Crafton Township Real Estate Housing Trends
Current Market
Buyers Market
Median Home Price
$187,750
The History of Crafton Township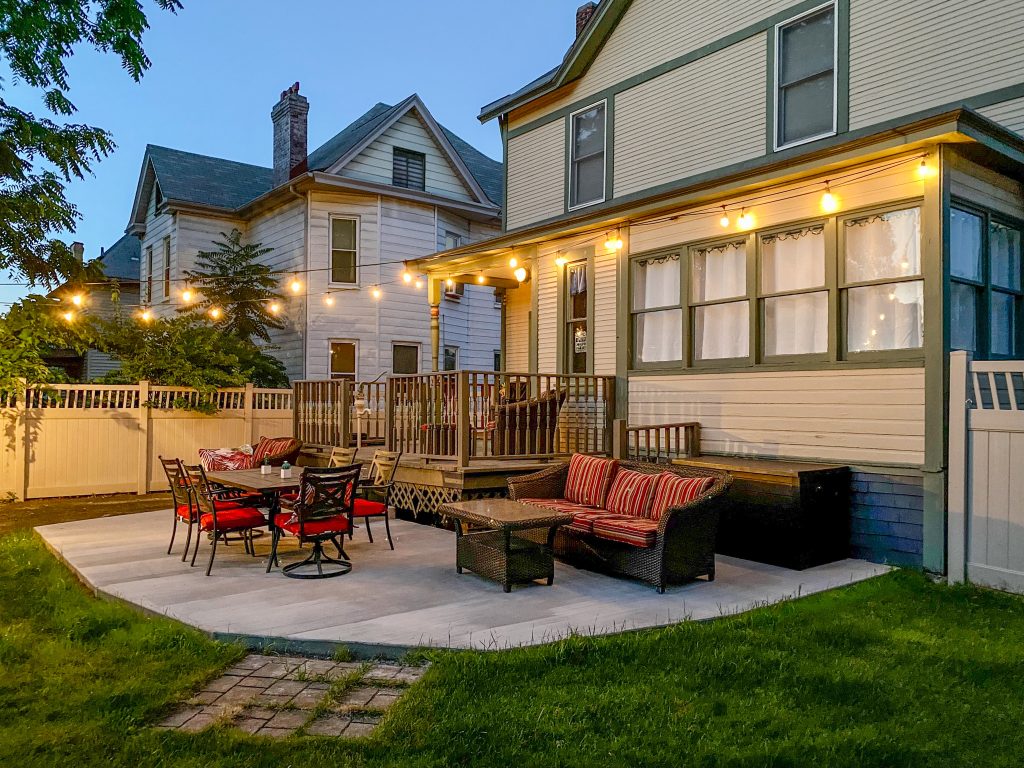 Crafton, Pennsylvania, a charming borough on the outskirts of Pittsburgh, has a rich and colorful history that dates back to the 18th century. Named after James S. Craft, a frontier attorney who was granted land near the "forks of the Ohio" in what is now Oakland, Crafton's roots are firmly planted in the early days of America's expansion westward.
In the late 19th century, the area we now know as Crafton began to see significant development. Charles Craft, a descendent of James S. Craft, played a crucial role in this progress. He sold plots of land for construction, one notable sale being lot 20 on Noblestown Avenue in 1886. This period of rapid growth culminated in the official formation of Crafton as a borough on January 8, 1892, with Charles serving as its first townsman.
Over the years, Crafton expanded and thrived, its growth fueled by the industrious spirit of its residents. The Crafton Historical Society, founded to preserve both the borough's rich history and its beautiful turn-of-the-century homes, offers a testament to the community's commitment to honoring its past.
In terms of cultural significance, Crafton has been home to various artistic and cultural movements, as evidenced by the work of organizations such as Crafton Heritage. This group works diligently to preserve and share Crafton's history through stories, collections, exhibits, and programs, thereby building bridges between the borough's past, present, and future.
As Crafton moves forward, it continues to evolve while maintaining a deep respect for its history. The borough's future appears promising, with its community members dedicated to preserving its historical charm while also embracing the opportunities of the modern era. As Crafton continues to grow and adapt, it stands as a testament to the enduring spirit of American small-town life.
Amenities
Crafton is a quaint, tight knit community. It is mostly known for its historic Victorian homes and tree-lined streets. There are quite a few streets in the area that are highly focused on restoration and have become historic landmarks. Crafton offers a unique blend of small-town charm and urban convenience.
Essential Amenities
Let's start with the basics. For your grocery needs, you have several options including the Giant Eagle Supermarket, Dollar General, Family Dollar, and Shop 'n Save. These stores offer a wide range of products to cater to your everyday needs.
For medical facilities, there are several hospitals in close proximity to Crafton. Allegheny Health Network, St. Clair Hospital and Heritage Valley. All within a ten minute drive. The town also has several pharmacies including Rite Aid and CVS.
As for gas stations, you'll find a GetGo in the Crafton Ingram Shopping Center as well as a Shell and Sunoco in the vicinity, ensuring that your vehicle is always fueled up for your adventures.
Leisure Activities
Crafton Park, with its well-maintained playground, picnic areas, swimming pool, balls fields and amphitheater, is a popular spot for families. For nature lovers, the Thornburg Conservation Park offers scenic trails ideal for hiking and bird-watching.
Art enthusiasts will certainly enjoy a visit to the nearby Carnegie Museum of Art in Pittsburgh, which houses an impressive collection of contemporary art.
Food and Drink
Crafton offers a variety of dining options. For a taste of local delicacies, head to Sarafino's Pasta and Pizza, a family-owned restaurant known for its Italian cuisine. If you're in the mood for something more casual, the Crafton Ingram Shopping Center has various fast food options.
For coffee lovers, Starbucks and Dunkin' are available, but if you're looking for a local experience, check out the Crafton Ice Cream Delight for a cup of joe and a scoop of your favorite ice cream.
Shopping
For shopping enthusiasts, the nearby Robinson Town Centre and Settlers Ridge provide a variety of retail stores. But for a unique shopping experience, don't miss the chance to explore the local shops in Crafton, where you can find everything from antiques to handcrafted goods.
Enjoy your time in Crafton, and make sure to take in all the charm this lovely borough has to offer!
Demographics of Crafton Township
Crafton, a borough situated in Pittsburgh, Pennsylvania, boasts a diverse community with a rich demographic tapestry. The most recent data available, which includes information from various reliable sources such as the U.S Census Bureau and city-data.com, provides an insightful snapshot into the community's composition.
Population and Age Groups
As of 2023, Crafton has a population of approximately 5,861 residents. The median age is 37.4 years, indicating a relatively young population. The age distribution is varied: 21.6% are under the age of 18, 8.6% from 18 to 24, 32.5% from 25 to 44, 22.6% from 45 to 64, and 14.8% who were 65 years and older.
Gender Ratio
The female population slightly outnumbers the male population, with a ratio of 52.8% female to 47.2% male.
Ethnicity
Crafton is predominantly White, making up 91% of the population. African Americans constitute about 5% of the population, followed by 2% identifying as Hispanic, and 1% each identifying as Asian or Two or more races.
Education Level
Education is highly valued in Crafton, with a significant percentage of the population having attained a high level of education. Specific statistics on education levels are not currently available for Crafton, but it would be safe to assume that the community mirrors the overall trend in Allegheny County, where over 90% of residents have at least a high school diploma and more than one-third hold a bachelor's degree or higher.
Occupation
Crafton's residents engage in a variety of occupations. While specific occupational data for Crafton isn't readily available, it's worth noting that Allegheny County's top employment sectors include healthcare and social assistance, retail trade, and education services.
Religion and Social Class
As for religion and social class, detailed data specific to Crafton is limited. However, considering the broader context of Allegheny County, it can be inferred that the residents of Crafton likely reflect a mix of different religions and social classes.
Population Trends
Crafton's population has been noted to be on a slight decline. However, its close proximity to downtown Pittsburgh and its charming small-town feel make it an appealing location for those seeking a balance between urban convenience and suburban tranquility.
In conclusion, Crafton represents a microcosm of America's broader demographic landscape, characterized by diversity in age, gender, ethnicity, and occupation. Its rich demographic profile contributes to the vibrancy and dynamism of this distinctive community.
The Real Estate Housing Market in Crafton Township
Crafton offers a unique mix of small-town charm and urban convenience. Its demographic profile, quality of life, and local amenities significantly impact its real estate market.
Demographics and Local Factors
Crafton's population stands at approximately 5,861 residents as of 2023. The median age is 37.4, indicating a relatively young and potentially mobile population. This could suggest a higher turnover rate for rental properties or starter homes.
The area's job opportunities are influenced by its proximity to Pittsburgh, with sectors such as healthcare, education, and retail trade playing a significant role. This proximity may contribute to a steady demand for housing.
Pricing Trends and Property Values
While specific data on recent transactions and days on market for Crafton isn't readily available, it's worth noting that the median home value in Allegheny County is around $250,000 based on local MLS data. However, real estate prices can vary significantly based on factors like location, size, and condition of the property.
Rental Market
The rental market in Crafton is quite active, with a variety of options ranging from apartments to single-family homes. As per RentCafe, the average rent in Allegheny County is about $1,173 per month, but this can vary depending on the type of property and its location within Crafton.
Differentiating Factors
Crafton's unique appeal lies in its blend of historical charm and modern convenience. Many homes in the area are older, boasting unique architectural features that could attract buyers looking for character and history. At the same time, the borough's location near downtown Pittsburgh and its amenities make it an attractive option for those seeking urban convenience.
The Crafton real estate market is influenced by a variety of factors, including its demographic profile, job opportunities, and unique local characteristics. While detailed, borough-specific data is somewhat limited, the overall trends in Allegheny County suggest a stable real estate market with potential opportunities for both buyers and renters. As always, prospective buyers or renters should conduct thorough research and consider working with a local real estate professional to navigate the market effectively.
Transportation Options in Crafton Township
Public Transportation
Public transportation is a popular choice for getting around Crafton. The Port Authority of Allegheny County operates several bus routes that serve Crafton, including the G2 West Busway-All Stops, G3 Moon Flyer, 28X Airport Flyer, and G31 Bridgeville Flyer. Crafton is easily accessible via the Parkway West (I-376), I-79, or Steubenville Pike. It's also served by several bus routes of the Port Authority of Allegheny County. This makes it convenient for visitors to explore the borough and beyond.
The West Busway + Crafton Station C is a central hub for these services. From here, you can catch a bus to various locations, including downtown Pittsburgh. The frequency during peak hours is approximately every 8 minutes, making this a convenient option.
Taxis and Ride-Hailing Services
Taxis are available in Crafton, and you can also use ride-hailing services like Uber and Lyft. These are particularly useful if you're traveling with luggage or prefer a direct route to your destination.
Rental Cars
For those who prefer to drive, several car rental companies operate in nearby Pittsburgh, including major chains like Enterprise, Budget, and Hertz.
Bike and Scooter Sharing
While specific bike or scooter-sharing programs aren't currently offered in Crafton, the city's layout and size make it suitable for biking or walking if you're staying within the borough.
Water Transport
While Crafton doesn't offer water transport, it's worth noting that river cruises are available in nearby Pittsburgh, providing a unique perspective on the region.
Cost-Effective Options
Public transit is typically the most cost-effective option, with single-trip fares starting at $2.75. However, if you plan to use public transit frequently during your stay, consider purchasing a weekly or monthly pass for greater savings.
In conclusion, Crafton offers a variety of transportation options catering to different needs and preferences. Whether you want the convenience of a taxi or the cost-effectiveness of a bus, you'll find it easy to get around this charming borough.
Education Opportunities in Crafton Township
Crafton, Pennsylvania offers a variety of educational opportunities for its young residents, catering to a range of learning preferences and needs. Here's an overview of the education scene in Crafton:
Public Schools
The main public school district serving Crafton is the Carlynton School District, which includes Crafton Elementary and Carlynton Junior-Senior High School. The district prides itself on its commitment to academic excellence, with a strong emphasis on math and reading proficiency. A small area of Crafton is also served by the Montour School District.
Students in the district have access to a wide range of extracurricular activities, from sports teams such as football, basketball, and track, to clubs focusing on interests like drama, robotics, and art.
Private Schools
In terms of private education, Bishop Canevin High School, a Catholic college preparatory school, is located within Crafton. It provides rigorous academics along with religious education.
Homeschooling
For families who prefer homeschooling, Pennsylvania has established guidelines that must be followed. This includes providing an affidavit outlining the educational objectives for the year and maintaining a portfolio of the student's work.
Educational Technology
Many schools in the area embrace educational technology, integrating tools like iPads and Chromebooks into their curriculum to enhance learning. Students also have access to online resources and platforms that supplement in-class instruction.
Financial Aid and Scholarships
There are several scholarships available for students in the area. For example, the Pittsburgh Promise scholarship provides up to $5,000 per year for Pittsburgh Public Schools graduates who meet certain criteria to attend any accredited post-secondary institution in Pennsylvania.
In conclusion, Crafton offers a diverse range of educational opportunities, allowing parents and students to choose the path that best fits their learning style and academic goals. From public to private schools, to homeschooling options, children in Crafton can benefit from a robust and dynamic educational environment.
Local Businesses & Shopping Centers
Crafton boasts a unique blend of local businesses and shopping centers, promising an unforgettable retail experience. Let's explore some of the highlights:
Crafton Ingram Shopping Center
Your shopping journey begins at the Crafton Ingram Shopping Center, a bustling hub that houses a variety of stores. Here you'll find everything from the convenience of the Giant Eagle supermarket to the health and wellness offerings at Rite Aid Pharmacy. For your auto needs, Advance Auto Parts has got you covered.
But it's not all about practicality – there are also several spots to grab a bite or indulge in a sweet treat. Dunkin' Donuts is a favorite amongst locals and visitors alike, while Hanlon's Cafe offers a cozy spot for a hearty lunch.
Local Businesses
Venture beyond the shopping center, and you'll discover an array of charming local businesses. Sarafino's Pasta and Pizza is a must-visit for any foodie, serving up delicious Italian fare in a warm and welcoming environment. For dessert, Crafton Ice Cream Delite is a local institution, offering a variety of flavors that will satisfy any sweet tooth.
Retail Stores
For those in need of retail therapy, Crafton doesn't disappoint. You'll find major retailers like CVS, Walgreens, and Dollar General in the area. But if you're looking to take home something uniquely Crafton, make sure to visit some of the local shops. These small businesses often offer handcrafted goods and antiques that can't be found anywhere else.
Special Events
Crafton is a community that loves to celebrate. The borough regularly hosts events like craft fairs and farmers markets, transforming the shopping centers into vibrant, festive spaces. Keep an eye on the local calendar to join in on the fun!
Shopping in Crafton is more than just a transaction – it's an experience. From the friendly service of local businesses to the wide range of goods available, there's something to delight every shopper. So come explore, discover, and enjoy all that Crafton's shopping scene has to offer!
Community Events & Activities Available Year Round
Welcome to Crafton, PA, where community spirit thrives and there's always something exciting happening. Here's a rundown of some of the annual events and activities that make this town so special:
Car Cruise & Vendor Fair
Taking place in the summer, this event is a must-visit for car enthusiasts and bargain hunters alike. It features a variety of vintage and modern cars on display, alongside a diverse selection of local vendors. There's no entry fee, making it a fun, budget-friendly day out.
Crafton Celebrates
This annual summer festival takes place around the Fourth of July and features fireworks, live music, food vendors, and games. It's a fantastic family-friendly event that brings the community together in celebration.
Annual Pittsburgh Irish Festival
While not based in Crafton, this nearby festival is a popular event for locals. It celebrates Irish heritage with music, dancing, food, and cultural exhibits. Dates and ticket prices vary each year, so it's best to check their official website for the latest details.
ACTION-HOUSING Home Repair Program
This program, which runs at various times throughout the year, is an excellent opportunity for locals to learn about home repair and maintenance. Although not a traditional event, it's worth mentioning due to its community impact.
Recreation Activities
For those who enjoy outdoor activities, Crafton Park offers sports fields, picnic areas, and playgrounds. The borough also has a public swimming pool that's open during the summer months.
Crafton Public Library
Open year-round, the Crafton Public Library hosts various events such as book clubs, storytimes for children, and educational workshops. It's a great resource for both residents and visitors.
Local Landmarks
Don't miss out on visiting the historic Crafton Railroad Station and the Old Saint Philip Roman Catholic Church, both of which offer a glimpse into the town's rich history.
We recommend you check the official Crafton websites or contact event organizers for the most current information.. Enjoy your time in Crafton!
To get accurate, real-time data and a comprehensive analysis of the Crafton, Pennsylvania real estate market, consider reaching out to the Diane McConaghy Team real estate agent.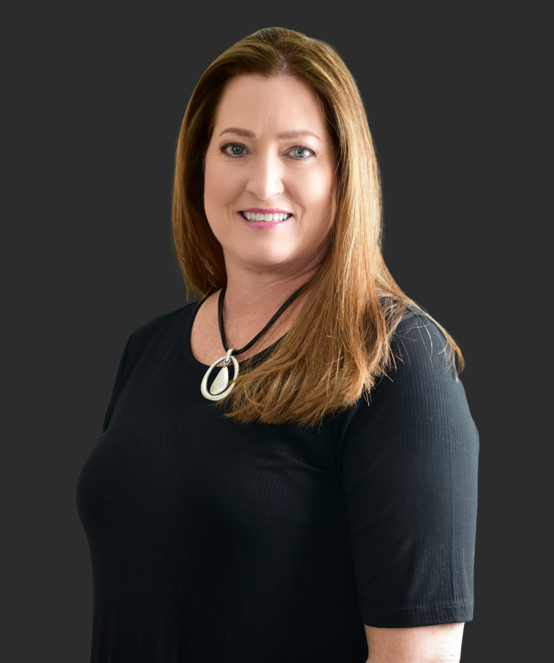 Diane McConaghy
Realtor® | Associate Broker
Call (724) 933-6300 x 826
Looking to Buy or Sell a Home and Have a Great Real Estate Experience? Lets Talk.