Green Tree Real Estate Housing Trends
Current Market
Seller's Market
Median Home Price
$275,000
The History of Green Tree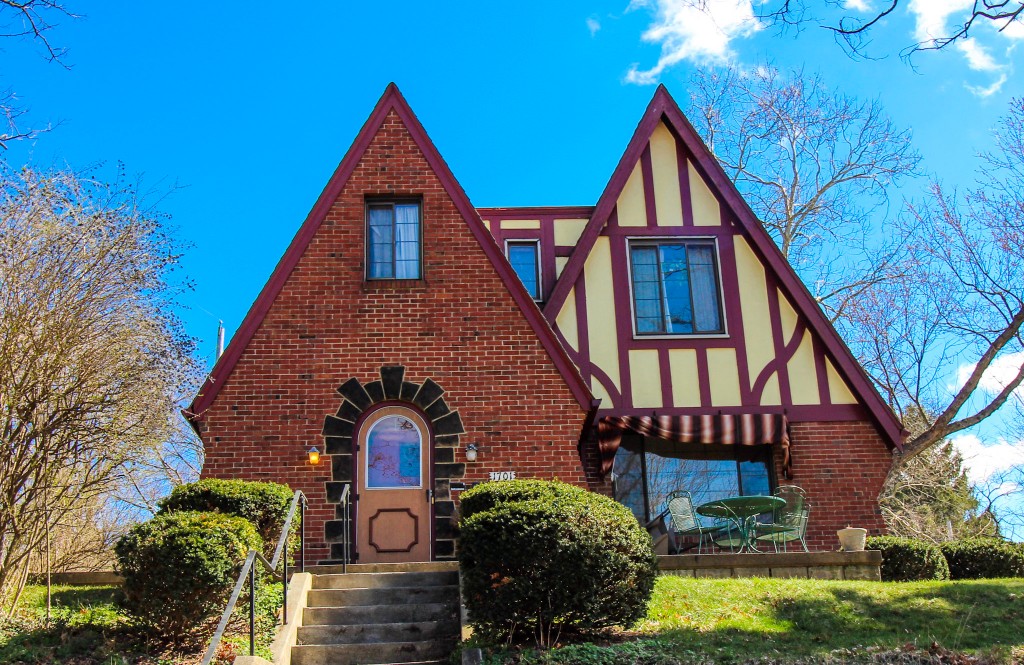 Green Tree, Pennsylvania is a town rich in history and cultural significance. It was first settled in 1793, when the area was largely rural with vast expanses of farmland and vineyards. The town's name, Green Tree, is believed to have been derived from a sycamore tree that stood along the present-day Green tree Road.
The late 18th-century development of roadways and taverns played a crucial role in the evolution of Green Tree. These infrastructures became the nucleus of the towns that grew on the Main Line, fostering trade and communication that gradually transformed this rural settlement into a bustling community.
While the early settlers were primarily farmers, Green Tree began to experience significant expansion in the late 1800s. This period marked a shift from an agrarian society to a more diversified economy. Industries started to flourish, contributing to the town's growth and prosperity.
Over the years, Green Tree has seen numerous public projects that have shaped its landscape. The town has also experienced changes in its demographics and political landscape, reflecting the broader trends in American society. Cultural and artistic movements have emerged within the community, adding to the richness of its heritage.
The Green Tree Historical Society plays a crucial role in preserving this rich history. By maintaining archives and displaying historical artifacts, they ensure that the story of Green Tree continues to be told to future generations.
As we look to the future, it is clear that Green Tree is a community that values its past while embracing change. Its deep roots provide a strong foundation for continued growth and development. With its blend of historical charm and modern amenities, Green Tree remains a vibrant community that is ready to face the challenges and opportunities of the future.
Amenities
Welcome to Green Tree, a delightful borough of Pittsburgh, Pennsylvania. This charming town offers a range of amenities and activities for both residents and visitors alike.
Essential Amenities:
Supermarkets: Green Tree features several grocery stores to cater to your daily needs. Giant Eagle and Kuhn's Market are two popular supermarkets in the area. Shanthi Supermarket is another noteworthy spot offering an array of food specialties.

Medical Facilities: For healthcare needs, St. Clair Hospital and Allegheny General Hospital are within close proximity, providing a wide range of medical services.

Gas Stations: Several petrol pumps are conveniently located throughout the town, including Shell and GetGo.

Leisure Activities:
Parks: Green Tree Park is a local favorite, offering walking trails, sports fields, and playgrounds. Wilson Park is another great spot to enjoy a picnic or play a friendly game of baseball.

Museums & Art Galleries: While Green Tree itself doesn't house museums or art galleries, it's a short drive to downtown Pittsburgh where you can explore places like the Carnegie Museum of Natural History and The Andy Warhol Museum.

Food and Drink:
Local Delicacies: For a taste of local cuisine, head to places like Scoglio's for traditional Italian fare, Aracri's Greentree Inn for a relaxed family-run restaurant, or Vincent's if you're craving Pizza.

Cafes and Bars: Spend an evening with friends at Alexion's Bar & Grill and enjoy a longtime neighborhood watering hole with bar food & nightly happy hour, or a cup of coffee at Panera Bread.

Shopping:
Although Green Tree may not host a shopping mall itself, you are merely a five-minute trip away from an abundance of options in any direction, whether that's Crafton, Heidelberg, Mt. Lebanon, or downtown Pittsburgh.
Transportation and Accessibility:
Green Tree is easily accessible by car, and its close proximity to downtown Pittsburgh provides easy access to public transportation, including buses.
From its essential amenities to leisure activities, Green Tree offers a charming small-town feel with the conveniences of city life just a short drive away. Whether you're here for a day or planning to stay longer, Green Tree is sure to make your visit a memorable one.
Demographics of Green Tree
Green Tree has a diverse demographic profile characterized by a blend of age groups, ethnicities, and occupations. According to recent data, the population stands at 4,752 as of 2023.
Age and Gender
The median age in Green Tree is 38 years old, with a fairly equal gender distribution — approximately 50.28% are males and 49.72% are females.
Ethnicity
The ethnic composition of Green Tree is predominantly White, accounting for about 90% of the population. Asian residents make up about 7%, while those identifying as two or more races constitute 2%. The Hispanic population accounts for 1%, while African American, American Indian or Alaska native, and Hawaiian or other Pacific Islanders each account for less than 1%.
Citizenship
A significant majority (around 82.73%) of the residents are US-born citizens, while the remaining percentage includes immigrants who have found a home in Green Tree. As of 2020, about 9.24% of Green Tree residents were born outside of the U.S.
Socioeconomic Status
The community reflects a range of social classes, with income levels varying across the population. While specific data on social class is not readily available, the general understanding is that Green Tree hosts a mix of middle to upper-middle-class residents.
Education Level
Green Tree residents have access to quality education, although specific data on educational attainment levels isn't provided in the search results.
Occupation
With a population of 4,866 people and just one neighborhood, Green Tree is a small but vibrant community. It hosts a variety of occupations and industries, suggesting a diverse workforce.
Religion
Data on the religious affiliations of Green Tree residents is not readily available from the search results.
The town's demographics have undoubtedly played a role in shaping its community life, values, and culture. As a census taker, it's clear that Green Tree is a diverse and dynamic community that continues to evolve over time.
The Real Estate Housing Market in Green Tree
Green Tree is a suburb of Pittsburgh that boasts an appealing real estate market. The area's demographic profile and quality of life factors have a significant influence on the housing market in this region.
Demographic Information:
Green Tree has a population of approximately 4,752 as of 2023, with a median age of 38 years. It's a diverse community with a near-equal gender ratio and a mix of different ethnicities.
Housing Market Overview:
The real estate market in Green Tree is robust, with a variety of properties available for both sale and rent. The median home value in Green Tree is relatively high compared to many other parts of the country, reflecting the desirability of this location.
Pricing Trends and Property Values:
Property values in Green Tree have seen steady growth over the years, indicative of the borough's strong real estate market. While specific data isn't readily available, it's generally understood that the area's property prices are influenced by factors such as proximity to amenities, condition of the property, and the overall demand in the real estate market.
Recent Transactions and Days on Market:
Properties in Green Tree tend to sell relatively quickly due to high demand. While the exact average days on market isn't provided, it's generally understood that well-priced properties in good locations can sell within weeks of listing.
Rental Market:
The rental market in Green Tree is also active, with a range of properties available to suit different budgets. As of 2021, the median gross rent stood at $1,584.
Property Amenities and Age of Houses:
Green Tree hosts a mix of older homes with character and newer constructions with modern amenities. Many homes in the area come with desirable features like spacious yards, garages, and updated interiors. The age of the house can significantly impact its value, with older, well-maintained homes often commanding premium prices.
The Green Tree real estate market is influenced by various factors, including its demographic profile, job opportunities, and overall quality of life. With its close proximity to Pittsburgh, excellent amenities, and diverse housing options, Green Tree continues to attract homebuyers and renters alike, making it a vibrant and dynamic real estate market.
Transportation Options in Green Tree
Navigating Green Tree is easy with a variety of transportation options available.
Public Transportation:
Bus: The Port Authority of Allegheny County operates the public bus system, offering an affordable and convenient way to get around. The bus fare to Green Tree costs about $2.75.
Light Rail: Pittsburgh's light rail system, also known as the 'T', is another option. While it doesn't directly service Green Tree, you can easily take a bus to a nearby 'T' station.
Private Transportation:
Taxis and Ride-hailing Apps: Taxis are readily available in Green Tree. You may also use ride-hailing services like Uber and Lyft, which are commonly used in the area.
Rental Cars: Several car rental companies operate in the vicinity, including major brands like Enterprise and Hertz. This option provides flexibility if you plan to explore beyond Green Tree or Pittsburgh.
Bike and Scooter Sharing:
Currently, there are no specific bike or scooter-sharing programs operating in Green Tree. However, Pittsburgh has a bike-sharing program called Healthy Ride, and you can find stations throughout the city.
Water Transport:
While Green Tree itself does not have water transport, the nearby city of Pittsburgh offers river cruises on its three rivers, providing a unique way to see the city.
Cost-Effective Options:
The most cost-effective way to get around would be using the public bus system, especially if you're staying within Green Tree or traveling to Pittsburgh. If you plan to explore more extensively, a rental car might be more economical.
Conclusion:
Whether you're using public transit or private transportation, getting around Green Tree is convenient and straightforward. Remember to check the schedules of public transportation ahead of time and be aware of peak traffic hours. Enjoy your visit to Green Tree!
Education Opportunities in Green Tree
Green Tree, Pennsylvania, offers a range of educational opportunities for children. The community is served by a mix of public schools, private institutions, and homeschooling options.
Public Schools:
Green Tree falls within the Keystone Oaks School District, which includes Aiken Elementary School, Myrtle Avenue Elementary School, Dormont Elementary School, Keystone Oaks Middle School, and Keystone Oaks High School. These schools provide comprehensive education from kindergarten through grade 12.
The public school system in Green Tree is known for its excellent student-teacher ratio, which allows for personalized attention. They also offer a variety of extracurricular activities like sports teams, clubs, and arts programs, fostering a well-rounded education.
Private Schools:
There are several private schools in and around Green Tree, catering to different educational philosophies and religious affiliations. This includes Bishop Canevin High School, a Catholic college-preparatory school. Private schools often provide smaller class sizes and a more individualized learning experience, although they come with higher tuition costs.
Homeschooling:
For families who prefer homeschooling, Pennsylvania law requires parents to submit an affidavit outlining the proposed education plan and evidence of immunizations. Homeschooling offers flexibility and can be tailored to a child's specific learning style, but it requires a significant time commitment from parents.
Educational Technology:
Schools in Green Tree are increasingly incorporating technology into their curriculum. Digital tools and online platforms are used to enhance learning and prepare students for a technology-driven world.
Scholarships and Financial Aid Programs:
Several scholarships and financial aid programs are available for students in the Keystone Oaks School District. The Keystone Oaks Foundation for Educational Excellence offers scholarships for graduating seniors, while the state of Pennsylvania provides need-based grant programs for post-secondary education.
In summary, Green Tree offers diverse educational opportunities, ensuring that every child has access to quality education that suits their needs and aspirations. With its commitment to academic excellence, extracurricular enrichment, and financial support, Green Tree stands as a strong advocate for education.
Local Businesses & Shopping Centers
Green Tree, Pennsylvania offers a shopping experience that blends the comforts of familiar chains with the unique charm of local businesses.
If you're in search of retail therapy wander through the aisles of Marshalls or Bed Bath & Beyond for some unbeatable deals.
For a more local experience, stroll down Greentree Road, the town's main thoroughfare, where you'll find a range of businesses offering a taste of Green Tree's community spirit. Stop by Alexion's Bar & Grill, a family-owned establishment that has been serving delicious food since 1953.
Are you a sports enthusiast? Be sure to visit GreenTree SportsPlex, an all-in-one fitness and sports store. Whether you're looking for new running shoes or need gear for a baseball game, they've got you covered.
Throughout the year, Green Tree hosts various events like the Octoberfest, which features local vendors, great food, and live music. It's a fantastic opportunity to support local businesses while enjoying the vibrant community spirit.
Community Events & Activities Available Year Round
Green Tree is renowned for its vibrant community spirit, and it's reflected in the array of annual events and activities that take place here. Here's a list of some of the most popular recurring events:
Green Tree Octoberfest: Held annually in Green Tree Park, this event is a local favorite. Enjoy live music, delicious food, craft stalls, and fun activities for the whole family. The festival typically takes place in late September.

Summer Concert Series: Throughout the summer, Green Tree Park hosts a series of free outdoor concerts. It's a great way to spend a warm summer evening, listening to live music under the stars.

Annual Used Book Sale: Organized by the Friends of Green Tree Public Library, this event is a paradise for book lovers. The sale usually takes place in early October.

Green Tree Farmers Market: From May through October, you can visit the weekly farmers market in Green Tree Park. It's the perfect spot to pick up fresh produce, local crafts, baked goods, and more.

Holiday Lighting Ceremony: Kick off the holiday season with this festive event in early December. The evening includes the lighting of the town's Christmas tree, carol singing, and a visit from Santa.

For year-round activities, Green Tree offers plenty of options:
Green Tree Park: This local park is a hub of activity throughout the year. It features sports fields, walking trails, playgrounds, and picnic areas.

GreenTree SportsPlex: A sports and fitness center offering a variety of classes, leagues, and training opportunities.

Green Tree Public Library: Besides a vast collection of books, the library also hosts regular events and workshops for all ages.

Wilson Park Pool: Open during the summer months, this public pool is a great place to cool off and have fun.

Remember, event dates and times can vary each year, so it's always a good idea to check the official website or contact the event organizers for the most up-to-date information. Enjoy your time in Green Tree!
To get accurate, real-time data and a comprehensive analysis of the Green Tree, Pennsylvania real estate market, consider reaching out to the Diane McConaghy Team real estate agent.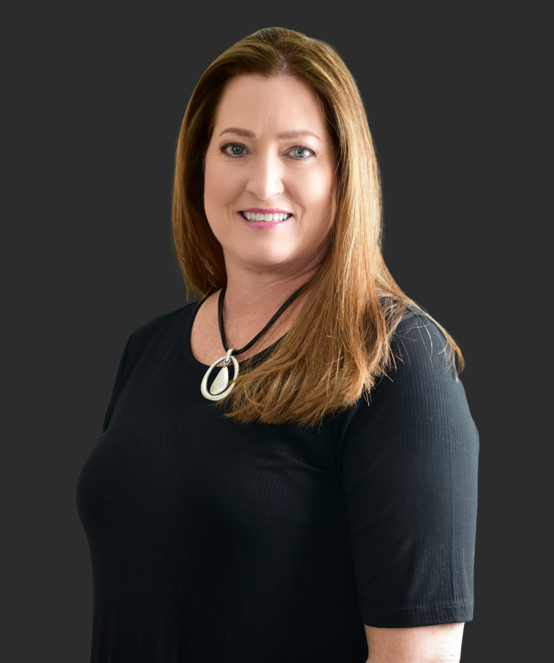 Diane McConaghy
Realtor® | Associate Broker
Call (724) 933-6300 x 826
Looking to Buy or Sell a Home and Have a Great Real Estate Experience? Lets Talk.