Moon Township, PA Real Estate Housing Trends
Current Market
Seller's Market
Median Home Price
$328,000
The History of Moon Township, PA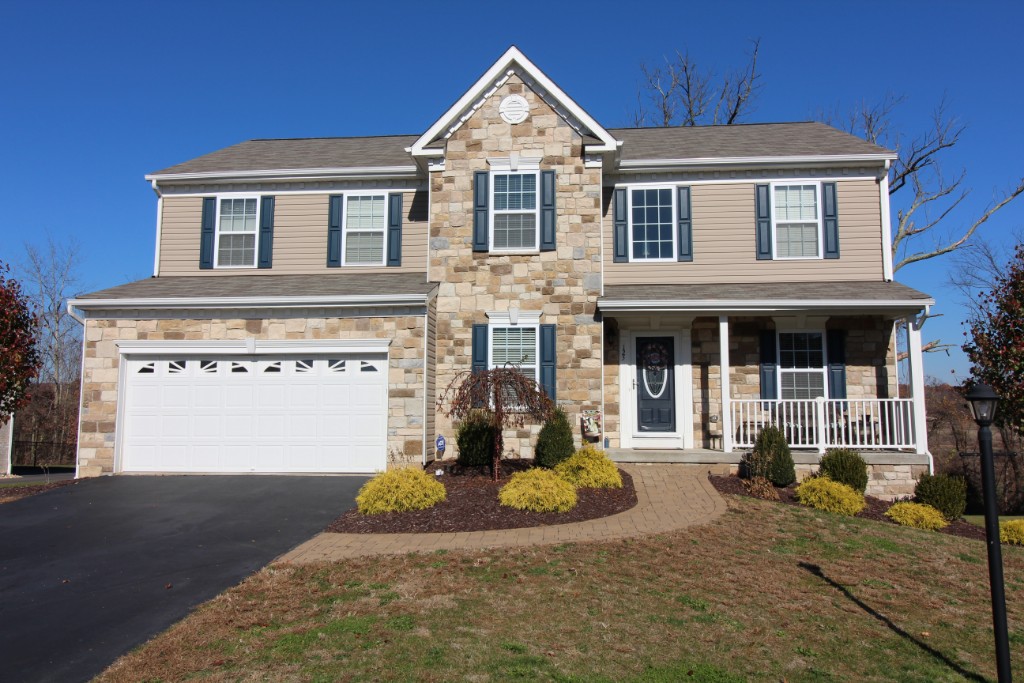 Moon Township, nestled in Allegheny County, Pennsylvania, is a historic town with a rich past that dates back to the late 18th century. The township was one of the original entities established when Allegheny County was first created in 1788. Initially known as a village by the name of Middletown, it eventually gained borough status on June 7, 1886.
The early years of Moon Township were largely agrarian, with farming being the primary occupation for its residents. Despite its rural beginnings, the township began to evolve and diversify over time, gradually transitioning from an agricultural community to a more industrialized one.
As the 20th century approached, Moon Township became a sought-after location for Pittsburgh industrialists who were charmed by its rural appeal. This led to a significant increase in population and wealth, turning the town into a thriving hub.
One crucial event in the township's history occurred in 1832 when a splinter group from the Harmony Society purchased land in Moon Township. This purchase significantly influenced the township's development.
In 1951, Moon Township became home to Pittsburgh's modern-day airport, replacing the Allegheny County Airport as the main terminal for the region. This development dramatically transformed the area's landscape and boosted its economy by attracting businesses and industries to the region.
The township's name is said to have originated from a crescent-shaped bend in the river, adding a touch of mystique to its history. The Moon Township Historical Society, a local non-profit organization, is dedicated to preserving and researching the township's rich history, ensuring that the stories and milestones of this unique community are not forgotten.
Today, Moon Township has grown significantly from its humble beginnings. It has preserved its historic charm while embracing growth and development, making it a vibrant place to live and work. As we look towards the future, we can expect Moon Township to continue evolving while cherishing its past, creating a fascinating blend of the old and the new.
Amenities
Moon Township, Pennsylvania, is brimming with amenities and attractions that cater to both residents and visitors. Here's a comprehensive guide to help you explore the best of Moon Township.
Essential Amenities:
Moon Township offers all the essential amenities you'd need for a comfortable stay. There are several supermarkets such as Giant Eagle, ALDI, and Walmart Supercenter, providing a wide range of goods. For medical facilities, you'll find Heritage Valley Medical Group in the vicinity. As for fueling stations, Sheetz and GetGo Gas Station are among the popular choices.
Leisure Activities:
If you're a nature lover, Moon Park is a must-visit. This expansive park features walking trails, sports fields, and picnic areas. Robin Hill Park is another beautiful spot offering serene walking paths and a charming gazebo.
For history buffs, the Moon Township Historical Society Museum hosts a collection of artifacts that provide insights into the township's past. If art interests you, the nearby Pittsburgh area boasts several art galleries featuring local and international artists.
Food and Drink:
Moon Township has a variety of dining options. Primanti Bros. Restaurant and Bar is famous for its sandwiches, while The Hangar is a favorite for its wings and beer selection. For fine dining, check out Jacksons Restaurant Rotisserie Bar offering a mix of American and International cuisine.
Casa Amigos, a gem for the Mexican food lovers in Moon Township, Mike & Tony's Gyros, Armstrong's, a local favorite offering hearty portions of classic Italian mainstays, including stuffed eggplant, ravioli & calzones. And last but certainly not least is Hyeholde Restaurant, a fine dining upscale eatery serving seasonal French-American dishes among 4 acres of gardens & paths.
If you're a coffee lover, head over to Starbucks or Crazy Mocha Coffee Company. And don't forget to try local delicacies like the Pierogi, a traditional Polish dumpling, and the famous Philly Cheesesteak.
Shopping:
For shopping enthusiasts, the nearby Robinson Town Centre and The Mall at Robinson offer a plethora of retail stores. Moon Township also hosts a Farmer's Market where you can buy locally sourced produce and handmade crafts.
Accommodations:
Here are some accommodations near the Pittsburgh International Airport in Moon Township, Pennsylvania, easily accessible via Parkway West – I-376:
Hyatt Regency Pittsburgh International Airport – This upscale hotel is conveniently located within the airport complex itself, offering direct access to the terminal via a climate-controlled walkway.
Hilton Garden Inn Pittsburgh Airport – This hotel offers a complimentary shuttle service to and from the airport, in addition to other amenities like an indoor pool and a restaurant.
DoubleTree by Hilton Hotel Pittsburgh Airport – Known for their warm cookies upon check-in, this hotel offers comfortable rooms and a free airport shuttle service.
Hampton Inn Pittsburgh-Airport – This option provides complimentary breakfast, free WiFi, and a shuttle service to the airport.
La Quinta Inn by Wyndham Pittsburgh Airport – A budget-friendly choice that includes free breakfast and a shuttle service.
Fairfield Inn by Marriott Pittsburgh Neville Island – Though slightly farther from the airport, this hotel offers clean, comfortable rooms and a complimentary airport shuttle.
Comfort Suites Coraopolis – Offering spacious suites, this hotel provides complimentary hot breakfast and airport shuttle service.
Microtel Inn & Suites by Wyndham Pittsburgh Airport – This budget option provides basic amenities and a free shuttle service to the airport.
Sheraton Pittsburgh Airport Hotel – Offering upscale amenities and a shuttle service, it's located only minutes from the airport.
Community Centers
The Landing is a community center provided by the Impact Christian Church for everyone to enjoy. The facility includes "The Landing Grounds (coffee café), turf field, gymnasium, foamnasium play area and meeting spaces.
Transportation and Accessibility:
Moon Township is conveniently located near Pittsburgh International Airport, making it easily accessible for out-of-town visitors. The Port Authority of Allegheny County provides public transit service in the township, and rideshare services like Uber and Lyft are readily available.
With this guide, you're ready to make the most of your visit to Moon Township. Whether you're here for a short visit or planning an extended stay, there's plenty to see and do in this welcoming community. Enjoy your time exploring all that Moon Township has to offer!
Demographics of Moon Township
Moon Township, located in Allegheny County, Pennsylvania, is a vibrant community with a unique demographic composition. Here's a detailed analysis based on the most recent data available:
Population and Age Groups:
As per the latest records, Moon Township has a population of approximately 43,305 residents. The age distribution in the township is quite balanced, with 19.7% of the residents under 18 years of age, 18.3% aged 65 years and over, and the bulk of the population falling in the adult age bracket. The median age is approximately 40.7 years.
Gender Ratio:
The gender distribution in Moon Township is nearly even, with females slightly outnumbering males. Females account for around 50.41% of the population, while males make up the remaining 49.59%.
Ethnicity:
Moon Township is predominantly White, with this group making up about 86% of the population. Other ethnic groups include Asians (5%), people of two or more races (3%), African Americans (3%), Hispanics (2%), and others including American Indian or Alaska Native making up the rest.
Social Class and Occupation:
Moon Township is a suburban community that largely consists of middle-class residents. However, the area also has pockets of both upper and lower-class households. The primary occupations of residents include professional, scientific, and technical services, followed by healthcare and social assistance, and education services.
Education Level:
The level of education in Moon Township is relatively high, with a significant portion of the population holding a Bachelor's degree or higher. This reflects the town's proximity to several higher education institutions, including Robert Morris University.
Religion:
While specific data on religious affiliations isn't available, Moon Township, like much of Pennsylvania, likely has a diverse range of religious beliefs, with Christianity being the most common.
Recent Trends:
Moon Township has seen steady growth in recent years, thanks to its strategic location near Pittsburgh and the presence of Pittsburgh International Airport. It continues to attract new residents and businesses, contributing to its economic and demographic diversity.
In conclusion, Moon Township is a dynamic community with a diverse population. Its demographics reflect a blend of different age groups, ethnicities, and occupations, making it a vibrant and inclusive place to live.
The Real Estate Housing Market in Moon Township
Moon Township boasts a robust housing market influenced by its demographic composition and local amenities. Here's an in-depth analysis of the current state of Moon Township's real estate market:
Demographic Impact:
With a population of approximately 43,305 residents, Moon Township offers a diverse community. The presence of educational institutions like Robert Morris University attracts students and young professionals, which can create demand for rental properties. Moreover, the township's proximity to Pittsburgh and its international airport provides ample job opportunities, making it an appealing place for families and working professionals.
Housing Trends:
Recent data indicates that the median home value in Moon Township is around $200,000. However, it's important to note that this figure can vary significantly depending on factors like the property's size, condition, location, and amenities.
Over the past year, the Moon Township real estate market has seen a positive trend, with home values appreciating by approximately 4%. This is likely due to a combination of factors, including the area's economic stability, quality of life, and low crime rates.
The average days on market (DOM) for properties in Moon Township is around 50-60 days, which is relatively standard for suburban areas. This indicates a balanced market that favors neither buyers nor sellers excessively.
Rental Market:
As for the rental market, the average rent for a one-bedroom apartment in Moon Township is approximately $900 per month, while a two-bedroom apartment averages around $1,100 per month. These figures reflect the area's affordability compared to more urban regions.
Differentiating Factors:
Many homes in Moon Township are relatively new, built within the last few decades, which can be appealing to buyers looking for modern amenities. Moreover, the township's strong school system, abundance of recreational facilities, and safe neighborhoods make it an attractive place for families, influencing both the rental and sales markets.
Conclusion:
In conclusion, the real estate market in Moon Township is stable and promising, driven by its strategic location, diverse population, and quality of life. Whether you're a homeowner looking to sell or a prospective buyer or renter, understanding these trends can help you make informed decisions about your real estate journey in Moon Township.
Transportation Options in Moon Township
Whether you're a local or a tourist, navigating through this town is relatively easy, thanks to its diverse transportation options. Here's a comprehensive guide to help you get around:
Public Transportation:
The Port Authority of Allegheny County provides bus service in Moon Township, connecting it to various parts of the city and beyond. The fare for a one-way journey costs about $2.75.
For those looking to travel to downtown Pittsburgh, the University Blvd at Port Authority Dr-Moon Twp is a convenient park-and-ride option. The facility is located behind Sheetz on University Blvd. off Rt. 60, across from the Super 8 Motel.
Taxis and Ride-Hailing Apps:
Taxis are readily available in Moon Township, and you can also use ride-hailing services like Uber and Lyft. These services are often more convenient for direct routes or if you're traveling in a group.
Car Rentals:
Several car rental services operate in Moon Township, including Enterprise Rent-A-Car, Budget Car Rental, and Avis Car Rental. These can be found near the Pittsburgh International Airport, providing easy access for travelers.
Bike and Scooter Sharing:
While Moon Township does not currently have a bike or scooter-sharing program, it offers several bike-friendly trails for those who prefer pedal power. Just make sure to bring your own bike!
Water Transport:
While Moon Township itself doesn't offer water transport, the nearby city of Pittsburgh has the Gateway Clipper Fleet, which offers riverboat tours of the area.
Cost-Effective Options:
For cost-effective options, public buses tend to be the most affordable. However, if you're planning to travel extensively within the city, renting a car could be more economical.
Remember, each transportation option has its own benefits, so choose the one that best suits your itinerary, budget, and comfort. Enjoy your time exploring Moon Township!
Education Opportunities in Moon Township
Moon Township, situated in Allegheny County, Pennsylvania, offers a range of educational opportunities for children, leveraging traditional public and private schools, as well as homeschooling options.
Public Schools:
The Moon Area School District is the primary public school district serving the township. It comprises an elementary program (grades K-4), intermediate program (grades 5-6), a middle school (grades 7-8), and a high school (grades 9-12). The District is known for its academic excellence, with a 91% graduation rate as of my knowledge cutoff in September 2021. The student-teacher ratio is a favorable 15 to 1, helping to ensure more personalized attention.
One of the successful educational programs in Moon Area School District is the STEM program, which fosters students' skills in science, technology, engineering, and math. The district is also known for offering robust Advanced Placement courses and boasts a high AP participation rate.
Extracurricular activities in Moon Area School District are abundant, with numerous clubs and sports teams. From robotics and debate clubs to football and soccer teams, students have a broad range of options to choose from.
Private Schools:
There are also several private school options in and around Moon Township. One notable example is Rhema Christian School, a non-denominational school serving children from preschool through 8th grade. Offering smaller class sizes than most public schools, private schools often offer a more individualized approach to learning. However, tuition costs can be prohibitive for some families.
Homeschooling:
Homeschooling is another education option available in Pennsylvania. According to the Pennsylvania Department of Education, parents need to provide a notarized affidavit of their intent to homeschool, as well as an outline of their proposed education objectives for the year, among other requirements. Homeschooling offers flexibility and personalized learning but may lack the socialization opportunities found in traditional schooling.
Educational Technology:
Both public and private schools in Moon Township, as well as homeschooling families, have access to a wealth of educational technology. The Moon Area School District, for example, is a Google for Education district, which means that students have access to Google's suite of educational tools.
Financial Aid and Scholarships:
Moon Township families who struggle with educational costs may have access to various financial aid programs. Public schooling is free, while private schools often offer need-based scholarships. The state's Educational Improvement Tax Credit Program allows businesses to donate to scholarship organizations in exchange for tax credits, which helps fund scholarships for private schools. Homeschooling costs can also be offset through various national and regional scholarships and grants available to homeschooling families.
Universities
Robert Morris University (RMU), nestled in Moon Township, Pennsylvania, is a respected institution known for its strong emphasis on professionally focused education. Founded in 1921, RMU has grown into a renowned university offering a variety of undergraduate, graduate, and doctoral degree programs across its five academic schools, including the School of Business, the School of Nursing and Health Sciences, and the School of Engineering, Mathematics, and Science. The 230-acre campus, characterized by modern facilities and lush green spaces, is home to a vibrant, diverse community of students from across the globe. The University is also renowned for its robust athletics program, with the RMU Colonials competing in NCAA Division I across various sports. The combination of rigorous academic programs, practical experience opportunities, and a supportive learning environment makes RMU a prime choice for students seeking a holistic educational experience.
In conclusion, Moon Township, Pennsylvania, offers a diverse array of educational opportunities, with a strong public school system, numerous private schools, and the flexibility of homeschooling. These options are supported by a broad range of extracurricular activities, advanced educational technology, and various financial aid programs.
Local Businesses & Shopping Centers
Whether you're a local or a tourist, this guide will provide you with a comprehensive overview of the best shopping that Moon Township has to offer. So let's get shopping, shall we?
The Mall & Robinson and Robinson Town Centre:
Two of the main attractions in the area for shopers are the Mall at Robinson and Robinson Town Centre, both a stone's throw away from Moon Township. Both expansive offerings include:
Robinson Town Centre:
One of the main attractions for shoppers is the Robinson Town Centre, a sprawling outdoor shopping complex just a stone's throw away from Moon Township. Its expansive offerings include both large chain stores and smaller boutiques. Retail giants like IKEA and HomeGoods are crowd favorites. The Town Centre is more than just shops; with a variety of restaurants and a cinema, it's a one-stop destination for a full day of entertainment. Store hours may vary, so it's best to check with individual stores.
Moon Plaza Shopping Center:
Located on University Boulevard, Moon Plaza Shopping Center is another staple of the local shopping scene. The plaza hosts a Giant Eagle supermarket, a fine choice for your grocery needs, and other convenient services like dry cleaners and hair salons.
Beaver Grade Road Shops:
For a more local shopping experience, head over to the charming Beaver Grade Road shops. Among these, Trello Ciocolato stands out offering the finest in chocolate candy confections and snacks. Armstrong's is another local favorite, offering hearty portions of classic Italian mainstays, including stuffed eggplant, ravioli & calzones.
Moon Market & Music – New & Improved:
Finally, no visit to Moon Township would be complete without a trip to the Moon Market & Music in Moon Park. The Park is the happening place to be on the 2nd and 4th Wednesday from May to October and features food trucks, craft beers & wine, kid friendly activities and concerts that you don't want to miss.
Special Events:
Throughout the year, Moon Township hosts a variety of events for all ages. Be sure to check out Wednesday Robin Hill Lunchtime Concerts, the third Wednesday from May through September. And you won't want to miss the Kid's Amphitheater events, Movies in the Moonlight, the Fire Truck Golf Ball Drop, the Moon Wizarding Festival and the Pokemon Go Fest Homebase.
Moon Township offers a delightful mix of big-name stores and small-town charm, providing something for everyone in its shopping scene. From vintage treasures to fresh market produce, you're sure to find something to pique your interest. So come, explore, and immerse yourself in the vibrant shopping atmosphere of Moon Township, Pennsylvania. You'll be glad you did!
Community Events & Activities Available Year Round
Moon Township, PA is a community that thrives on its local events and activities. Here's your comprehensive guide to the annual happenings in this charming town:
Moon Township Annual Events:
A Day Within DeHart Annual Soiree: Usually held in summer, this event celebrates the beauty of DeHart Park with outdoor games, food, and live entertainment.

13th Annual Worm Races: A quirky and fun-filled event where worms race against each other! It usually takes place at the Moon Library during the summer.

Robin Hill Lunchtime Concerts: Every third Wednesday from May through September, enjoy free lunchtime concerts at Robin Hill Park. Just bring your lunch and a blanket or lawn chair.

Moon Market & Music: This new and improved event combines a farmers market with live music performances. It's a great way to support local farmers and artists.

Year-Round Activities:
Moon Park: Open year-round, this park offers various recreational activities including hiking trails, picnic areas, playgrounds, and sports facilities.

Moon Township Public Library: Apart from an extensive collection of books, the library hosts a variety of programs for all ages throughout the year.

Robert Morris University Island Sports Center: Open to the public, this facility offers ice skating, golfing, and other sports activities.

Joe Walton Stadium: Home to Robert Morris University's football team, you can catch a game here during the season.

Please note that due to varying circumstances, it's always a good idea to check the official event website or contact the event organizers for the most up-to-date information regarding dates, times, prices. Enjoy your time exploring the vibrant community life of Moon Township!
To get accurate, real-time data and a comprehensive analysis of the Moon Township, Pennsylvania real estate market, consider reaching out to the Diane McConaghy Team real estate agents.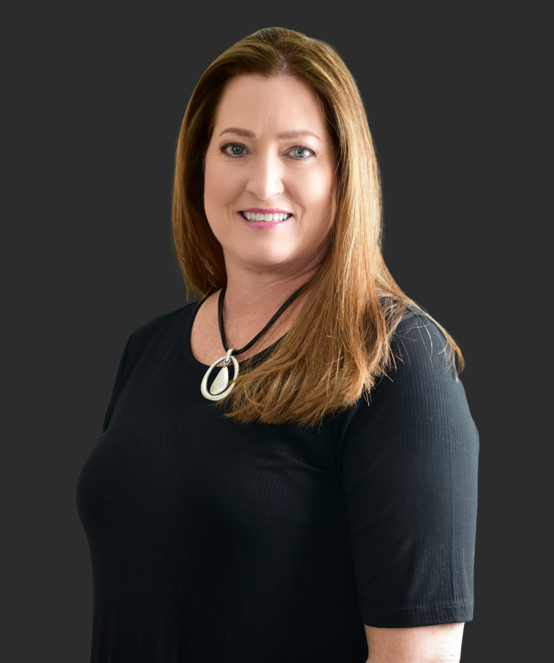 Diane McConaghy
Realtor® | Associate Broker
Call (724) 933-6300 x 826
Looking to Buy or Sell a Home and Have a Great Real Estate Experience? Let's Talk.