Collier Township, PA Real Estate Housing Trends
Current Market
Seller's Market
Median Home Price
$495,000
The History of Collier Township, PA
Collier Township, located in Allegheny County, Pennsylvania, has a rich history shaped by various key individuals and events.
The township was established on June 7, 1875. It was formed from portions of Robinson and South Fayette townships, along with a half-square mile of North Fayette. The decision to form the new township was adopted on May 11, 1875, and its creation was decreed by court on June 7 of the same year.
The township got its name from the Honorable Frederick H. Collier, who served on the common pleas bench of county courts. This naming was a significant event in the township's early history as it set the identity of the new community.
In the early years, the local economy was largely influenced by coal mining and stone quarrying. A post office was established in the township in 1871, providing an essential service to the growing community. Walker's Mills, located in the central part of the township, became a post office in February 1841, indicating the development of infrastructure and growth in population.
An important part of the township's history is tied to Thoms Run Road, where more than half the mines in Collier Township were located. The coal era on this road has been extensively documented, highlighting the significance of the mining industry in the township's development.
The Historical Society of Collier Township is dedicated to preserving the history of the area. Their work includes collecting and documenting important historical information, contributing significantly to our understanding of the township's past.
Today, Collier Township is readily accessible, having its own exit from Interstate 79, and is located just six miles southwest of Pittsburgh. Over the years, it has transformed from a mining and quarrying township into a thriving suburb of Pittsburgh.
Amenities
Collier Township offers a range of essential amenities that contribute to the quality of life for its residents. The township is home to several shopping centers, providing easy access to supermarkets and other retail outlets. Some popular grocery stores in the area include Market District Supermarket and Aldi.
Medical facilities are also readily available in and around Collier Township. St. Clair Hospital, located nearby, is a highly rated facility that provides a wide range of medical services. There are also numerous clinics and specialty healthcare providers in the vicinity.
For fueling needs, there are several petrol pumps or gas stations within and around the township. These include well-known brands like BP, Sunoco, and GetGo from Giant Eagle.
Recreational amenities in Collier Township are abundant as well. The township boasts well-maintained parks, recreational facilities, and top-notch schools. The Collier Township Community Center has rooms available for rent for various occasions. There's also a fitness center with a weight room that youth ages 16 and over can use.
Public works in the township handle essential services such as snow plowing, roadway repairs, and maintenance of storm drains, contributing to the smooth functioning of the community.
In conclusion, Collier Township offers a variety of essential amenities, making it a convenient and comfortable place for its residents.
Demographics of Collier Township
Collier Township, located in Allegheny County, Pennsylvania, has a diverse demographic profile. Here's a comprehensive look at the key demographic aspects of this community:
Population: As of 2020, the estimated population of Collier Township was 8,936.

Age Groups: The median age in Collier Township is around 44 years.

Gender Ratio: The gender distribution in Collier Township leans slightly towards females, with 52.55% female and 47.45% male.

Ethnicity: The racial makeup of the township is predominantly White, accounting for about 90% of the population. Other groups include Asians (3%), those identifying with two or more races (3%), African Americans (2%), and Hispanics (1%).

Education Level: While specific data on education levels in Collier Township wasn't readily available, the area is served by Chartiers Valley School District, which includes a high school, middle school, intermediate school, and primary school.

Occupation: The occupations of residents in Collier Township are diverse, reflecting a mix of white-collar and blue-collar jobs. However, specific data on the occupational breakdown wasn't readily available.

Religion: Information about the religious affiliation of residents in Collier Township wasn't readily available. However, the area is home to several churches, suggesting a presence of Christian community.

Please note that these statistics can vary over time due to factors like migration, changes in the economy, and other demographic shifts. For the most accurate information, consider using resources like the U.S. Census Bureau or local government websites.
The Real Estate Housing Market in Robinson Township
Market Dynamics
Collier Township remains a seller's market, a trend that has held steady since June 2022. In a seller's market, higher prices and quicker sales are the norm due to increased demand for housing compared to the available supply. The conditions offer considerable advantages for homeowners looking to sell their properties.
The median sold price for homes in the township has risen by 3.5% over the past year, reaching $369,500 or $191 per square foot. This upward price movement signifies a healthy appreciation in the property values and an overall robust real estate sector.
Dissecting the Prices
Looking at the breakdown of the median sold price by the number of bedrooms, there have been some noticeable fluctuations. Two-bedroom and five-plus bedroom homes have seen an impressive increase of 64.1% and 64.6% respectively, reaching $287.9K and $1.0M. Three-bedroom homes also experienced a modest rise of 4.4% to reach $333K.
However, it's interesting to note that the price of four-bedroom homes has actually dropped by 8%, down to $483.5K, over the past year. This may represent an excellent opportunity for buyers looking for larger properties at a reduced cost.
Comparing Collier Township to Nearby Cities
When compared to nearby cities, Collier Township's 3.5% price increase over the past year ranks in the middle. Carnegie saw a 13.2% increase, while Presto had a 9.6% rise. On the other hand, South Fayette Township experienced a slight decrease of 1.2%, and Heidelberg saw a more substantial drop of 5.4%.
The Supply Factor
In June 2023, Collier Township had 36 homes listed for sale, reflecting no change from May 2023. The inventory of two-bedroom homes saw a significant decrease of 50%, while three-bedroom and five-plus bedroom homes saw an increase of 16.7% and 20% respectively.
As for the speed of transactions, homes in Collier Township are selling fast. While some homes sold under the asking price last month, many achieved their listed price, and others even sold above the asking price. This indicates a healthy competition among buyers, so if you're planning to buy a home in Collier Township, be prepared to act quickly.
The Time Factor
Homes in Collier Township are spending an average of 36 days on the market, a sharp rise from the mere three days reported a year ago. Despite the increased sale time, the majority of homes still sold in under 30 days, indicating strong buyer interest and market liquidity.
Overall, the Collier Township real estate market is going strong, favoring sellers with rising prices and quick sales. However, buyers have opportunities too, particularly those seeking larger four-bedroom properties. As always, both buyers and sellers should be ready to act fast and keep an eye on the latest market trends to make the most informed decisions.
In this ever-changing market, consider engaging our local real estate agents. We and experts in the area and we understand the nuances of the local market. Whether you're buying or selling, we can provide invaluable advice and guidance tailored to your unique situation.
Transportation Options in Collier Township
Collier Township, Pennsylvania, offers several transportation options for both residents and visitors. Here's a detailed look at some of the major options:
Public Transportation: The Pittsburgh area is serviced by the Port Authority of Allegheny County, which operates bus routes throughout the region. Specific to Collier Township, there are bus routes connecting the township to various parts of Pittsburgh.
Pittsburgh Bus Trip: According to the Collier Township's official website, there's a scheduled Pittsburgh Bus Trip, which could be an excellent way for tourists to explore the area.
Park and Ride Facilities: For those who prefer driving part of their commute, there are park and ride facilities available. One such facility is the Woodville-Rt 50 at Thoms Run Rd-Collier Twp, which is designated as a transit-riders facility by the Pittsburgh Regional Transit.
Airport Access: The nearest airport to Collier Township is Pittsburgh International Airport (PIT). Pittsburgh Regional Transit operates a bus from Pgh Internl Airport Lower Level to West Busway, providing easy access for those arriving by air.
Shuttle Services: For specific routes, there are shuttle services available. For example, the intersection of Route 50 and Millers Run Road (Route 50)/Washington Pike (Route 3003) has designated shuttle stops.
Private Transportation: Private transportation services such as Uber, Lyft, and local taxi services are also readily available in the area.
These transportation options ensure that whether you're a local resident or a tourist, getting around Collier Township can be convenient and straightforward. As always, it's recommended to check the most current schedules and routes before planning your trip.
Education Opportunities in Collier Township
As of my knowledge cutoff in September 2021, Collier Township is located in Allegheny County, Pennsylvania. I will provide a generalized overview of educational opportunities based on the educational landscape as of that time, and you should verify the current specifics from local educational authorities.
Public Schools
Collier Township falls within the jurisdiction of the Chartiers Valley School District. Public schools typically have no tuition fees for residents and are funded through state and local taxes. They also tend to offer a wider array of extracurricular activities than other types of schools, such as sports teams, clubs, and art programs, due to their larger funding pools and student populations.
The district includes Chartiers Valley Primary School, Intermediate School, Middle School, and High School. They are known for their strong curriculum, well-qualified teachers, and extensive extracurricular opportunities. For example, Chartiers Valley High School has been recognized for its robust Advanced Placement (AP) program, which can provide students with college credits.
Private Schools
Private schools often provide smaller class sizes and more individual attention to students. They can also offer specialized curriculums, such as religious, Montessori, or international baccalaureate programs. However, they require tuition fees, which can vary widely. Some private schools in the vicinity include Bishop Canevin High School and St. Bernard School.
Scholarships may be available for families who cannot afford the tuition. For example, the Children's Scholarship Fund Philadelphia has historically offered financial assistance to low-income families seeking private schooling.
Homeschooling
Homeschooling is also an option in Pennsylvania. Parents or guardians who choose to homeschool their children must provide written notice to the superintendent of their school district, develop a detailed instructional plan, and submit an annual portfolio of records and materials to demonstrate the child's educational progress.
Extracurricular Opportunities and Resources
Students in the Chartiers Valley School District have access to various extracurricular activities, including sports teams, clubs, and arts programs. For example, the district offers teams for football, basketball, baseball, softball, soccer, track and field, and more.
There are numerous educational opportunities for children living in Collier Township, ranging from public and private schools to homeschooling. Each option has its own unique benefits and drawbacks, and families should carefully consider their specific needs and circumstances when making a decision.
Local Businesses & Shopping Centers
Collier Township, Pennsylvania offers a variety of popular and noteworthy establishments that cater to different interests. Here are some of the most significant ones:
The Mall At Robinson: This is a major shopping center in the area, offering a variety of retail stores, restaurants, and services.

Robinson Town Centre: Another large shopping center, Robinson Town Centre offers a wide range of shopping and dining options.

Settlers Ridge: This is an open-air lifestyle center featuring a mix of premier national retailers, unique entertainment, and dining options.

Chartiers Valley Shopping Center: This shopping center hosts a variety of shops and services.

Chartiers Valley Cinema 18: A popular spot for moviegoers, this cinema offers the latest blockbusters in a comfortable environment.

Beer & Pop 4 Less: An interesting local establishment, this store offers a wide selection of beer and pop at competitive prices.

Great Southern Shopping Center: This is another popular shopping destination in the area, hosting a variety of stores and eateries.

Chick-fil-A Collier Township: Located at the Chartiers Valley Shopping Center, this popular fast food chain serves chicken sandwiches, strips & nuggets along with salads & sides.

These establishments offer a mix of shopping, dining, and entertainment options, contributing to the vibrant community life in Collier Township.
Community Events & Activities Available Year Round
Collier Township, PA hosts a variety of annual events that bring the community together and offer entertainment for residents and visitors alike. Here are few notable ones:
CollierFest: This is a community event scheduled to take place on Saturday, September 23 from 3 to 10 p.m. It brings the community together to support local vendors and enjoy live music. More information can be found on the official Collier Township website.
Rock the Quarry: Organized by the Collier Friends of the Panhandle Trail, this event starts on Friday, August 26 from 5:00 to 11:00 p.m. and continues on Saturday, August 27 from 3:00 to 11:00 p.m. It includes food vendors, live music, and various other activities.
Whiskey Rebellion 5K Race: This annual event features a 5K run or walk and proceeds benefit the Canon-McMillan School District. More information can be found on the RaceMob website.
TCTC Car Show: The Tri-County Thoroughbred Corral Mustang Club organizes an annual car show on September 3 from 10 a.m. to 3 p.m.
Allegheny County Summer Concert Series: Although not specific to Collier Township, this popular concert series in Allegheny County offers free concerts and movie nights throughout the summer.
Please note that these events are subject to change based on community guidelines and health measures. Always check with official event websites for the most up-to-date information.
To get accurate, real-time data and a comprehensive analysis of the Collier Township, Pennsylvania real estate market, consider reaching out to a Diane McConaghy Team real estate agent.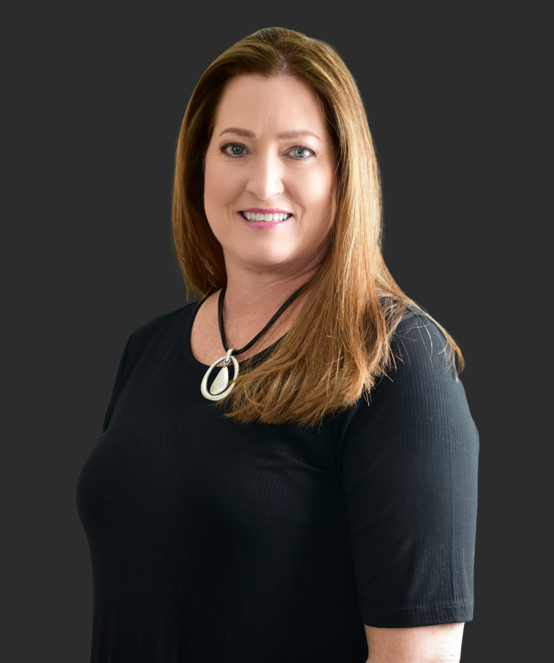 Diane McConaghy
Realtor® | Associate Broker
Call (724) 933-6300 x 826
Looking to Buy or Sell a Home and Have a Great Real Estate Experience? Let's Talk.