Cranberry Township Real Estate Housing Trends
Current Market
Seller's Market
Median Home Price
$490,000
The History of Cranberry Township
Cranberry Township, Pennsylvania has a rich history that spans over two centuries. The township was incorporated in 1804 and officially organized in 1830. Its name was derived from the Cranberry Swamp, a large wetland located near the center of the township.
The establishment and subsequent growth of Cranberry Township were shaped by several key individuals and events. One notable event was the formation of the Cranberry Township Historical Society in 1984, which was created to collect and preserve relics of the community's early local history.
Over the years, Cranberry Township has experienced significant growth and expansion. It is now one of the fastest-growing communities in southwestern Pennsylvania, having evolved from a rural township to a thriving suburb. This rapid growth can be attributed in part to the presence of several notable industries in the area, including UPMC Lemieux Center, McKesson, Kawneer (an Alcoa Company), and Mine Safety Appliance. These companies have not only provided employment opportunities for residents but also contributed to the economic development of the township.
Several significant events and milestones have marked the history of Cranberry Township. For example, the construction of a one-room schoolhouse next to the Municipal Center stands as a testament to the township's commitment to education and its historic past.
Moreover, the demographics and political landscape of Cranberry Township have changed over the years. The township has seen a steady increase in population, with projections showing continued growth through 2022. Politically, Cranberry Township is governed by a Board of Supervisors, reflecting the township's commitment to democratic governance.
Culturally, Cranberry Township boasts a diverse and vibrant community. While specific artistic movements in the township are not readily available, the community hosts several cultural and recreational events throughout the year, reflecting the township's vibrant cultural life.
In conclusion, Cranberry Township, Pennsylvania has evolved significantly since its founding in 1804. From its humble beginnings as a rural township, it has grown into a bustling suburban community with a robust economy and a vibrant cultural scene. Looking ahead, Cranberry Township appears poised for continued growth and development, ensuring its place as one of Pennsylvania's most dynamic communities.
Amenities
Cranberry Township is situated about 20 miles north of Pittsburgh. This charming locale offers a host of amenities, attractions, and activities for both residents and visitors. Let's dive into what Cranberry Township has to offer.
Essential Amenities
For your day-to-day needs, you'll find an array of supermarkets and grocery stores, including a Giant Eagle Supermarket, Walmart Supercenter, and ALDI for a variety of choices.
In terms of medical facilities, UPMC Passavant – Cranberry is a full-service hospital providing 24/7 emergency care and a broad spectrum of health services. There are also various dental clinics, physiotherapy centers, and specialized medical offices around the town.
Running low on gas? Don't worry. You'll find numerous gas stations across the town, including multiple Sheets locations, Getco Sunoco Gas Station and Shell, which also have small convenience stores for quick stops.
Leisure Activities
When it comes to leisure, there's no shortage of parks in Cranberry Township. The Community Park, North Boundary Park, and Graham Park offer walking trails, sports facilities, picnic areas, and playgrounds for family enjoyment. North Boundary Park also boasts a public swimming pool.
For golf enthusiasts, Cranberry Highlands Golf Course is a must-visit. This public 18-hole course also offers lessons and features a restaurant for a leisurely meal after your game.
Though Cranberry Township isn't known for its museums and art galleries, it does have a rich history. The Cranberry Township Historical Society provides insight into the area's past, with regular historical presentations and displays. Nearby, in the greater Pittsburgh area, you'll find prominent museums like the Andy Warhol Museum and Carnegie Museums of Pittsburgh.
Food and Drink
Local cuisine is a blend of traditional American fare with a touch of international. Juniper Grill Cranberry is a popular spot for delicious American cuisine, while Primanti Bros. offers the iconic Pittsburgh sandwich.
For international cuisine, head to Saga Hibachi Steakhouse & Sushi Bar, or BRGR for some gourmet burgers. Coffee lovers will appreciate spots like Starbucks and Panera Bread, but make sure to check out the local favorite, Freedom Road Coffee, for a unique blend.
Shopping
Cranberry Township offers a shopping experience that caters to all tastes. From big-box retailers like Best Buy and Target at Cranberry Mall to boutique shops at Cranberry Commons, you'll find it all. The Streets of Cranberry shopping center also features a mix of fashion, home decor, and specialty stores.
Transportation and Accessibility
The town is accessible by car via I-79 and I-76, making it a convenient stop for those traveling to or from Pittsburgh. For public transportation, the Port Authority offers bus services connecting Cranberry Township to Pittsburgh and other surrounding towns.
Additionally, Cranberry Township has a unique 'Share the Ride' program, a carpool matching service that's both eco-friendly and economical. For cycling enthusiasts, the town offers several bike routes and even a Bike Share program.
Overall, Cranberry Township is a great location that mixes small-town charm with big-city convenience. Its wide range of amenities, activities, and attractions make it a compelling destination for a day trip or an extended stay. Enjoy your visit!
Demographics of Cranberry Township
Cranberry Township, located in Butler County, Pennsylvania, is a prosperous and growing community with a diverse demographic profile. As of the most recent data available, here's an overview of the demographics of Cranberry Township:
Population and Age Group The township has a population of approximately 32,594. The age distribution is as follows:
Persons under 5 years: 6.8%
Persons 5 to 17 years: 16.6%
Persons 18 to 24 years: 5.5%
Persons 25 to 34 years: 13.1%
Persons 35 to 54 years: 27.9%
Persons 65 years and over: 15.1%
Gender Ratio The gender distribution in Cranberry Township is relatively balanced, with slightly more females than males.
Ethnicity Cranberry Township is predominantly white, with the ethnic breakdown as follows:
White: 90%
Asian: 4%
Hispanic: 3%
Two or more races: 2%
African American: 1%
Social Class & Income Cranberry Township is generally considered an affluent area, with a high median household income compared to the national average. The exact figures may vary depending on the source.
Religion While specific data on religious affiliations is not readily available, the presence of various churches in the area indicates a diverse range of religious beliefs among residents.
Education Level Cranberry Township residents are well-educated, with a significant proportion of adults holding a bachelor's degree or higher.
Occupation The presence of major operations like UPMC Lemieux Center, McKesson, Kawneer, an Alcoa Company, and Mine Safety Appliance suggests that many residents are likely employed in these and related industries.
Cranberry Township is a prosperous and diverse community with a high standard of living. Its residents are well-educated and enjoy a comfortable lifestyle, thanks to the area's robust economy and abundant amenities.
The Real Estate Housing Market in Cranberry Township
Cranberry Township is a locale that has long been admired for its mix of rich history and modern amenities. As a growing region, this township has been a hot spot for both new construction and well-maintained older homes. However, as is the case with any real estate market, understanding the dynamics of Cranberry Township's housing scene can be complex.
Market Dynamics
Presently, Cranberry Township's housing market is quite competitive, and it stands as a Seller's Market. In a Seller's Market, demand outstrips supply, leading to faster sales, frequently at higher prices. This is largely due to the area's strategic location, its proximity to employment hubs, and top-tier amenities, which make it an attractive prospect for individuals and families. However, these conditions also mean prospective buyers and investors should remain attuned to market fluctuations due to economic conditions, interest rates, and other variables.
Market Performance
Over the past year, the median sold price for homes in Cranberry Township was $409,900, reflecting a 5.7% increase from the previous year. This increase in home value signals a strong appreciation, underpinned by the township's sustained popularity.
The price trends vary depending upon the number of bedrooms a house has. For instance, while the median sold price for 1-bedroom and 2-bedroom homes increased by 8.2% and 7.4% respectively, the price for 5+ bedroom homes actually decreased by 8.6%.
As for market comparison, Cranberry Township showed a stronger appreciation rate compared to nearby locales like Adams Township (+2.0%) but lagged behind Marshall Township (+10.8%).
Home Availability
As of June 2023, the number of homes for sale in Cranberry Township has increased by 15.6% from the previous month, bringing the total number to 141. Among these, 4-bedroom homes saw the largest increase in availability (+28.6%), while 5+ bedroom homes saw a decrease in availability (-5.6%).
Sale Time and Price Negotiations
On average, it takes 29 days to sell a home in Cranberry Township, marking a slight increase (+13.4%) from the previous year. Despite this increase, the market remains fast-paced, with 67% of homes sold under 30 days in June 2023.
While the market leans towards sellers, buyers have some room for negotiation. In June 2023, 41% of homes sold for a price under the asking price. Conversely, the same percentage of homes sold over the asking price, indicating a balanced tug-of-war between buyers and sellers.
The housing market in Cranberry Township, Pennsylvania, is a vibrant and competitive space. While the current conditions favor sellers, the fluctuations in home prices based on the number of bedrooms and the fact that a significant number of homes are sold under the asking price provide opportunities for prospective buyers. It's essential for buyers, sellers, and investors to stay informed about market trends and consult with local real estate professionals for the most comprehensive and current information.
Transportation Options in Cranberry Township
Cranberry Township, Pennsylvania offers a variety of transportation options for both residents and visitors. Here are some of the key ones:
Public Transportation
Port Authority of Allegheny County: This is the main public transit option for residents of Cranberry Township and surrounding areas. They provide bus services with multiple routes that connect various parts of the township and other nearby cities.

Amtrak Train Station: For longer journeys or trips to neighboring states, the Amtrak train service is available from nearby Pittsburgh station.

Greyhound Bus Lines: Greyhound provides long-distance bus services from Pittsburgh, which is easily accessible from Cranberry Township.

Butler Transit Authority: This public transit service provides fixed-route bus services in Butler County, including Cranberry Township.

Commuter Services
CommuterInfo: In partnership with Cranberry Township, CommuteInfo offers options such as vanpooling and shared rides for commuters in the area.
Rideshare & Taxi Services
Various taxi services operate in Cranberry Township, and rideshare options like Uber and Lyft are also readily available.
Shuttle Services
For those needing transportation to or from Pittsburgh Airport, shuttle services are provided by various companies, including SuperShuttle and Groundlink.
Car Rentals
Several car rental companies operate in and around Cranberry Township, providing another option for those who prefer to drive themselves.
Biking
Cranberry Township is a bike-friendly community with several bike lanes and trails for those who prefer to cycle.
Overall, whether you're a local resident or a tourist visiting Cranberry Township, there are plenty of transportation options available to suit different needs and preferences.
Education Opportunities in Cranberry Township
Cranberry Township, Pennsylvania, boasts a robust educational system with multiple options for families to consider. Here's a comprehensive look at the education opportunities available in the area:
Public Schools
The public school system in Cranberry Township is part of the Seneca Valley School District, which consistently ranks high in terms of student achievement and college readiness. The district operates several elementary schools, an intermediate high school, a middle school, and a senior high school within the township. Public schools offer a wide range of academic programs, including Advanced Placement (AP) classes. They also provide extracurricular activities such as sports, clubs, and arts programs.
Private Schools
Several private schools operate in and around Cranberry Township, offering families an alternative to public education. These institutions range from religious-affiliated schools to independent institutions like Cardinal Wuerl North Catholic High School and Eden Christian Academy. Private schools often offer smaller class sizes and unique academic programs, but they require tuition payments.
Homeschooling
Homeschooling is another option for families in Cranberry Township. Pennsylvania State law allows parents to educate their children at home, provided they develop a comprehensive curriculum and submit regular progress reports to the school district.
Educational Technology and Resources
Cranberry Township schools, both public and private, increasingly incorporate technology into their curriculum. Many schools provide students with access to computers, tablets, and interactive whiteboards. The Cranberry Public Library is another valuable resource, offering a wide range of books, digital media, and community programs.
Extracurricular Activities
Schools in the area offer a variety of extracurricular activities. Sports teams, music and arts programs, and various clubs are common. The township also has several parks and recreational facilities that support youth sports and other outdoor activities.
Financial Aid and Scholarships
While specific scholarship programs will vary by school, many local organizations and businesses in Cranberry Township offer scholarships to graduating high school seniors. Additionally, the Seneca Valley Foundation provides financial support for various educational initiatives in the district.
In conclusion, Cranberry Township offers a diverse range of educational opportunities to meet the needs of its residents. Whether through public education, private schooling, or homeschooling, families have numerous options to ensure their children receive a quality education.
Local Businesses & Shopping Centers
Cranberry Township, Pennsylvania, is home to a variety of popular and noteworthy establishments that cater to diverse interests. Here are some of the most prominent ones:
Cranberry Mall: This shopping center is one of the most frequented locations in Cranberry Township. It features numerous stores, including major retail chains, specialty boutiques, and dining options.

Streets of Cranberry: Another popular shopping destination that offers a unique outdoor shopping experience with a variety of stores, restaurants, and services.

Cranberry Highlands Golf Course: Recognized as one of the top public golf courses in Pennsylvania, it's an ideal place for golf enthusiasts.

UPMC Lemieux Sports Complex: It's the primary practice facility for the Pittsburgh Penguins, the local NHL team. The complex also offers public skating sessions, youth hockey development programs, and a sports medicine clinic.

Fun Fore All Family Fun Park: An amusement park that offers a variety of fun activities, like mini-golf, arcade games, go-karts, and batting cages. It's a favorite spot for family outings.

Cranberry Community Park: This large park offers several amenities such as picnic areas, sports fields, and a waterpark, making it a popular spot for outdoor activities.

Cranberry Public Library: A vital resource for the community, offering a vast collection of books, digital media, and community programs.

rue21: The teen apparel retailer has its headquarters and a flagship store in Cranberry Township, making it a notable establishment.

The Log Cabin Inn: A historic site turned restaurant, this establishment offers a unique dining experience with its rustic charm and delicious menu.

These establishments, among others, contribute to the vibrant community spirit of Cranberry Township and provide a wide range of services, entertainment, and leisure options for residents and visitors alike.
Community Events & Activities Available Year Round
Cranberry Township hosts a variety of engaging community events throughout the year. Here are some of the annual highlights:
Community Days: This is an annual three-day fundraising event hosted by Cranberry Township Community Chest. With over 48,000 attendees and 260+ vendors, it showcases all things Cranberry while supporting a good cause.

Concerts in the Park: These are held during the summer months, offering free live music performances at the Community Park.

Annual Cruisin' Cranberry Car Show: A must-attend event for car enthusiasts, featuring a wide range of classic and modern vehicles.

Pennsylvania Homebrew Invitational At Necromancer Brewing: An annual festival celebrating local homebrewers with tastings and competitions.

Annual International Polka Association Festival and Convention: This event, held in July, celebrates Polka music and culture.

Big Butler Fair: Held in late June to early July, this fair offers rides, games, food, and entertainment for the whole family.

Buy One Brisket Platter, Get One Free at Smokey Bones: A special deal offered at the popular Smokey Bones restaurant in early July.

Waterpark Special Events: The Cranberry Township Waterpark hosts a variety of special events throughout the summer, including themed parties and movie nights.

Cranberry Township Farmers Market: Held weekly from June through October, the market features fresh produce, baked goods, and other local products.

These events offer residents and visitors to Cranberry Township a chance to engage with the local community, enjoy unique experiences, and celebrate the area's vibrant culture and spirit.
To get accurate, real-time data and a comprehensive analysis of the Cranberry Township, Pennsylvania real estate market, consider reaching out to the Diane McConaghy Team real estate agent.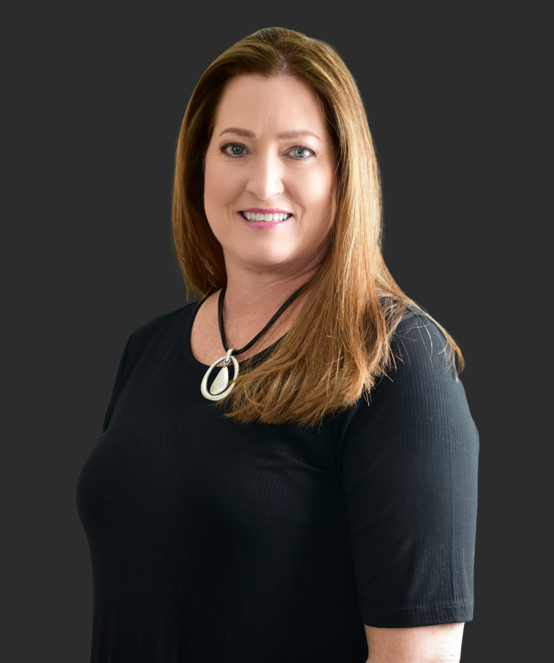 Diane McConaghy
Realtor® | Associate Broker
Call (724) 933-6300 x 826
Looking to Buy or Sell a Home and Have a Great Real Estate Experience? Lets Talk.