Robinson Township, PA Real Estate Housing Trends
Current Market
Seller's Market
Median Home Price
$293,500
The History of Robinson Township, PA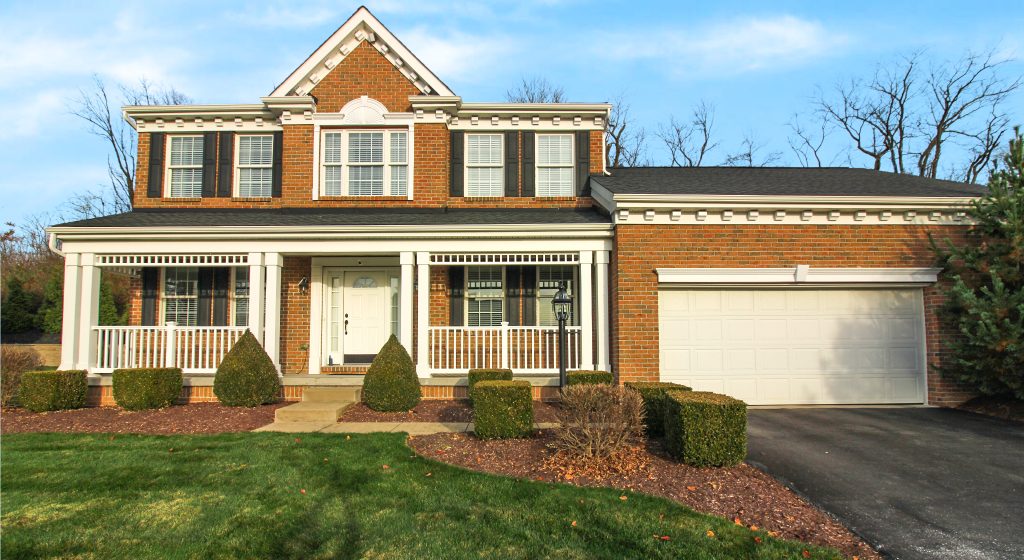 Robinson Township, located in Allegheny County, Pennsylvania, has a rich and diverse history that dates back to the early 19th century. Situated approximately 12 miles west of Pittsburgh, this township has seen significant development and growth over the years.
The early settlement of Robinson Township can be traced back to 1835, when it was first settled by four brothers; Ira, John, Lucas, and Rodney Robinson. These enterprising individuals were siblings of the well-known fur trader and friend to local Native American tribes, Rix Robinson. Their arrival marked the beginning of a new era for the area that would eventually become the town we know today.
In 1872, the borough of Robinson was officially incorporated, having been laid out by John Doolittle. This event saw the southeastern part of Robinson separating to form a distinct entity, marking a significant milestone in the township's development.
The population of Robinson Township grew steadily over the years, driven in part by its proximity to Pittsburgh and the opportunities this provided for residents. By the early 21st century, the population had reached over 15,000, reflecting the township's growth and expansion.
Key industries that have shaped Robinson Township's success include manufacturing and services. The township's strategic location, close to major transport routes and urban centers, made it an attractive destination for businesses and industries. Over the years, these industries helped fuel the township's economic growth and development.
Historically, Robinson Township has also seen changes in its demographic and political landscape. The arrival of new residents, drawn by the promise of job opportunities and a high quality of life, has contributed to the township's diversity and dynamism.
Culturally, Robinson Township has been a hub of community activities and initiatives. The Robinson Township Historical Society plays a significant role in preserving and celebrating the township's heritage. They actively collect and preserve historically significant records and artifacts, reconstructing the past and providing a valuable resource for future generations.
Over time, Robinson Township has evolved from a small settlement into a thriving township. Its successful blend of residential, commercial, and industrial development, coupled with its rich history and cultural vibrancy, makes it a unique and attractive place to live and work.
Looking to the future, Robinson Township is poised to continue its trajectory of growth and development. As it evolves, it remains committed to preserving its historical heritage while embracing opportunities for progress and innovation. This balance between past and future, history and progress, is what makes Robinson Township a fascinating study in the evolution of a Pennsylvania township.
Amenities
Robinson Township is a vibrant and dynamic community. This comprehensive guide will provide you with all the information you need to explore the township's amenities and attractions.
Essential Amenities
Robinson Township is equipped with all the essential amenities you will need for a comfortable stay.
Supermarkets: The township is home to Giant Eagle Market District in Settler's Ridge as well as Costco, Aldi and Gordon Food Service.
Medical Facilities: For medical emergencies, the Heritage Valley Kennedy Hospital serves the area with high-quality healthcare services. Robinson Township also offers UPMC Urgent Care, MedExpress Urgent Care and to address non-emergent healthcare needs, residents have access Heritage Valley Robinson
Gas Stations: Numerous gas stations are scattered throughout the township, including Sheetz and GetGo, ensuring that you're never too far from a fill-up if you're traveling by car.
Leisure Activities
Robinson Township offers a variety of leisure activities.
Parks: The Clever Park, Burkett Park, and Groveton Park offer amenities such as baseball fields, softball fields, soccer fields, a sports complex, picnic shelters, and a public pool. These parks serve as perfect spots for family picnics, sports, or just a relaxing day out in nature.
Art and Culture: While Robinson Township doesn't have large museums or art galleries, it is a short drive to downtown Pittsburgh where one can explore a plethora of cultural institutions like the Andy Warhol Museum, Carnegie Museum of Art, and the Heinz History Center.
Settler's Cabin Park is an area favorite with an historic log cabin, wave pool, dive pool, shelters, tennis courts, playgrounds, deck hock rink and walking and hiking trails.
Food and Drink
The township has a diverse food scene.
Local Delicacies: Pennsylvania is known for its unique foods like Philly cheesesteaks, hoagies, and pierogies. In Robinson Township, you can enjoy these local delicacies at various restaurants.
Restaurants and Cafes: Robinson Township boasts a variety of eateries, ranging from casual cafes to fine dining establishments. Some popular spots include Central Diner & Grille, Downey's House, Ditka's, Anthony's Coal Fired Pizza, and Mad Mex.
Bars: The township also has a lively nightlife with numerous bars and pubs. Check out places like the All Star Sport Bar & Grill or Bronze Hood Lounge for a fun night out.
Shopping
Robinson Township offers a unique shopping experience with a mix of national retailers and local boutiques spread across three major shopping complexes. The Mall At Robinson is a popular destination with over 120 stores and restaurants. Robinson Town Centre offers over 50 unique shops and restaurants. Settler's Ridge offers the most convenient shopping experience with over 40 stores and dining options, including a Cinemark with 16 screens. Robinson Township, serving as the Western PA location for IKEA – the world's largest furniture retailer, attracts shoppers from across the tri-state area.
Transportation and Accessibility
Getting around Robinson Township is relatively easy. The township is served by the Port Authority of Allegheny County, providing bus service to and from Pittsburgh. If you prefer driving, Interstates 79 and 376 offer easy access to and from the township.
This guide only scratches the surface of what Robinson Township has to offer. Whether you're visiting for a day or planning an extended stay, Robinson Township is a welcoming community with something for everyone. Enjoy your visit!
Demographics of Robinson Township
The demographic details of Robinson Township reflect a variety of age groups, ethnicities, and social classes, making it a dynamic place to live.
Based on the most recent data available, the following is a detailed report on the demographics of Robinson Township:
Population and Age Groups
According to the latest census data, the population of Robinson Township is approximately 15,261. The age distribution is quite balanced with 22.8% under the age of 18, 5.9% from 18 to 24, 31.4% from 25 to 44, 26.0% from 45 to 64, and 13.8% who were 65 years of age or older.
Gender Ratio
The gender ratio in Robinson Township is nearly equal, with 48.33% males and 51.67% females.
Ethnicity
The ethnic composition of Robinson Township is predominantly White, comprising approximately 89% of the population. The remaining population is made up of African Americans (4%), Asians (3%), Two or more races (2%), Hispanics (2%), and American Indian or Alaska natives (<1%).
Social Class
The median household income in Robinson Township as of 2021 was $76,875, which is higher than the national average, indicating a predominantly middle to upper-middle-class community.
Religion
While specific data on religious affiliation in Robinson Township is not readily available, Pennsylvania as a whole has a diverse range of religious beliefs, with the largest groups being Catholic, Protestant, and those unaffiliated with any religion.
Education Level
In terms of education, the majority of adults in Robinson Township have completed high school, and a significant number have also obtained a bachelor's degree or higher.
Occupation
A large portion of Robinson Township's population is employed in management, business, science, and arts occupations, followed by sales and office occupations, and then service occupations. This reflects the varied economic base of the township, with opportunities in various fields.
These statistics paint a picture of a well-rounded and diverse community in Robinson Township. While it is predominantly White and middle-class, there is a mix of ages, occupations, and levels of education that contribute to the rich fabric of this community. As with any demographic data, these figures are subject to change over time as the community evolves and grows.
The Real Estate Housing Market in Robinson Township
Robinson Township, Pennsylvania has continued to distinguish itself as a seller's market, as real estate conditions favor those looking to offload their homes. In the current scenario, home prices are on the higher side and houses tend to sell quickly. This is noteworthy given the landscape of the real estate market in Pennsylvania and the United States at large.
In the past year, the median sold price for a home in Robinson Township was approximately $262,500, with a square foot cost of $176. Despite being a seller's market, there has been a slight 1.5% decrease in home prices compared to June of 2022, which shows a bit of a slowdown. Still, given the fast-paced nature of the market, this hasn't hindered sales.
The median sold price does vary based on the number of bedrooms a home has. Properties with a single bedroom increased in value by 5.9% from June 2022 to June 2023, with a current price of $135,000. Two-bedroom homes experienced a decrease of 6.3%, selling for about $187,300. Houses with three bedrooms saw a slight rise in their median sold price to $265,000, a 1.9% increase from the previous year. Four-bedroom homes jumped significantly in value, with a 15.3% increase to a median price of $490,000. Homes with five or more bedrooms saw a shocking decrease in median sold price, from $570,000 to $288,000, a drastic decline of 49.5%.
Compared to nearby cities, Robinson Township's median sold price fell in the middle of the pack, with Mc Kees Rocks being the lowest at $150,000, and Moon Township the highest at $301,300.
In terms of availability, there was a 20% increase in the number of homes for sale from May 2023 to June 2023, from 40 to 48. The majority of these homes have three bedrooms, which saw a significant 62.5% increase in the number of homes available for sale.
Of the homes sold in June 2023, a majority (56%) were sold over the asking price, while 33% were sold at asking price, and just 11% were sold under the asking price. This underlines the fact that potential home buyers in Robinson Township may need to be prepared to pay more than the listed price for their desired property.
Homes in Robinson Township are also selling faster than before. The average sale time decreased by 44.5% from June 2022 to June 2023, dropping from 27 days to just 15. Most homes sold under 30 days, highlighting the fast-paced nature of the current market.
All these insights underline the dynamics at play in the Robinson Township real estate market. Whether you're looking to buy or sell, it's crucial to have a keen understanding of the market trends to make informed decisions. While the current market conditions seem to favor sellers, prospective buyers can still find opportunities with careful planning and a proactive approach.
Transportation Options in Robinson Township
Navigating Robinson township is relatively easy, with various transportation options available to both locals and tourists.
Public Transportation
Robinson Township is served by the Port Authority of Allegheny County, which provides bus service to and from Pittsburgh. One popular route is the 29 Robinson, which connects Robinson Town Centre with downtown Pittsburgh. The fare for a one-way trip is approximately $2.75.
Taxis and Ride-Hailing Apps
Taxis are readily available in Robinson Township, and you can also use ride-hailing apps like Uber and Lyft. These services offer convenience and flexibility, especially if you're planning to visit multiple destinations in a single day. Prices vary depending on the distance and demand.
Car Rentals
If you prefer driving, there are several car rental companies located in or near Robinson Township, including Enterprise Rent-A-Car, Hertz, and Budget Car Rental. This could be a cost-effective option if you're planning to explore areas outside of the township.
Bike and Scooter Sharing
While Robinson Township does not currently have a bike or scooter-sharing program, it's a short drive to downtown Pittsburgh where you can find such services. Companies like Healthy Ride offer bike rentals, and there are also several scooter rental services available in Pittsburgh.
Water Transport
While Robinson Township itself doesn't offer water transport, it is nearby the Ohio River where river cruises are offered in downtown Pittsburgh. This can be a unique way to see the city and surrounding areas.
Cost-Effective Options
For cost-effective transportation, the public bus is a great option. Not only is it affordable, but it also offers routes that cover most of the township and connect it with Pittsburgh.
To summarize, Robinson Township offers a variety of transportation options to suit different needs and preferences. Whether you choose public transportation, ride-hailing services, car rentals, or even a bike or scooter rental from nearby Pittsburgh, you'll find it easy to get around and explore all that Robinson Township has to offer. Always remember to check the latest schedules and fares as they can change. Enjoy your visit!
Education Opportunities in Robinson Township
Robinson Township offers a variety of educational opportunities for children. The availability of multiple types of schooling options allows families to choose an educational path that best suits their child's needs and interests.
Public Schools
The Montour School District serves Robinson Township, offering highly rated education from kindergarten through 12th grade. The district includes Montour Elementary School and Montour High School, both known for their academic excellence and commitment to innovation. Montour High School is particularly noted for its personalized learning environment and has been recognized as an Apple Distinguished School for its integration of technology in the classroom. Parkway West Career & Technology Center, located in Oakdale is an extension of twelve school districts located in Allegheny County. It offers 16 different programs that aim to prepare students for college and future careers after graduation from high school.
Extracurricular activities in the public schools are diverse, ranging from sports teams and clubs to arts and music programs. These activities provide students with opportunities to explore their interests, develop new skills, and form friendships outside the classroom.
Private Schools
For families interested in private education, nearby options include the Robinson Township Christian School. This K-12 school provides a Christ-centered education and prides itself on its small class sizes and nurturing environment. Archangel Gabriel Catholic School (Holy Trinity) Pre-K through 8 instills education, morals, and the Catholic Faith into the students and offers more resources than many other Catholic schools in the region.
Homeschooling
Homeschooling is another option for families in Robinson Township. Pennsylvania law allows parents or guardians to educate their children at home, provided they meet certain requirements. These include providing a minimum of 180 days of instruction per year and covering specific subjects depending on the child's grade level.
However, homeschooling requires a significant time commitment from parents and may not provide the same socialization opportunities as traditional schooling.
Scholarships and Financial Aid
Numerous scholarships and financial aid programs are available to students in Robinson Township. For example, the Pittsburgh Promise scholarship provides up to $5,000 per year for students attending a Pennsylvania college or trade school. Additionally, the Montour School District Foundation awards several scholarships each year to graduating seniors of Montour High School.
In conclusion, Robinson Township offers a range of educational opportunities for children, from public and private schooling to homeschooling. With a strong focus on academic excellence, technological integration, and diverse extracurricular activities, the township provides a supportive and enriching environment for students to learn and grow.
Local Businesses & Shopping Centers
From charming local boutiques to expansive shopping centers, there's something here for every type of shopper. Let's dive into some of the top spots you won't want to miss on your visit to Robinson Township.
Robinson Town Centre
Start your shopping adventure at Robinson Town Centre, located conveniently off of Park Manor Boulevard. This open-air shopping center boasts a selection of both big-name retailers and unique local shops.. The center's hours are generally 10 AM – 9 PM Monday through Saturday and 11 AM – 6 PM on Sundays, but individual store hours may vary.
Settlers Ridge
For a more upscale shopping experience, head over to Settlers Ridge. This lifestyle center offers a mix of high-end retailers, restaurants, and entertainment options. When you need a break, catch a movie at the luxurious Cinemark theater or enjoy a meal at Panera Bread or PF Chang's. Settlers Ridge is open from 10 AM – 9 PM Monday through Saturday and 11 AM – 6 PM on Sundays.
The Mall at Robinson
Discover a premier shopping experience at The Mall at Robinson, situated in the heart of Robinson Township, Pennsylvania. Boasting over 120 retailers, it's a shopper's paradise where you'll find a diverse mix of fashion, lifestyle, and entertainment options. The Mall at Robinson features favorites like H&M, Macy's, JCPenney, and a diverse array of specialty stores, guaranteeing a retail selection that can cater to every personal style.
Whether you're in search of the latest trends, tech gadgets, or unique gifts, you'll find it all under one roof. Plus, with a variety of dining options to choose from, whether you prefer a sit-down meal at The Cheesecake Factory or a quick bite at the food court, your shopping spree can easily turn into a day of culinary exploration. Come experience the joy of shopping at The Mall at Robinson, where every visit offers a new opportunity to discover something special.
Local Businesses
If you're looking for something uniquely Robinson Township, don't miss out on the local businesses that add charm to the area.
Downey's House: A family-owned restaurant that has been serving the community with delicious food and drinks for years. Don't forget to try their famous wings!
Juliano's Restaurant & Pizzeria: A local favorite for Italian cuisine. Their pizza is a must-try!
The North American headquarters for Covestro, the region's premier technical center for R&D.
Special Events
Keep an eye out for special events happening in the shopping centers, especially during the holiday season. From outdoor concerts to farmers' markets, these events add an extra layer of excitement to your shopping experience.
In conclusion, shopping in Robinson Township offers a blend of familiar retail comfort and unique local charm. Whether you're a fashion enthusiast, a foodie, or a tech geek, there's something here for you. So come ready with your shopping bags and explore all that Robinson Township has to offer!
Community Events & Activities Available Year Round
Robinson Township has a calendar full of exciting events and activities throughout the year. Here's a comprehensive list of the annual community events and activities that you can enjoy in our charming town:
Trunk or Treat
This family-friendly event takes place every October and is a favorite among locals. Children can dress up in their Halloween costumes and walk around Settler's Ridge collecting treats from local businesses. This event is free and usually takes place in the afternoon.
The Peach Truck Fall Harvest Tour
In early November, The Peach Truck tours through Robinson Township offering fresh, juicy peaches straight from Georgia. It's a unique opportunity to enjoy some of the best peaches you'll ever taste.
Robinson Township's Annual Autumn Festival
Held in September at the Burkett Sports & Recreation Complex, this festival is a celebration of fall with food, games, crafts, and live entertainment. It's a wonderful way to spend a day with family or friends.
Historical Society Raffle at the Robinson Twp Annual Autumn Festival
Every September, the Robinson Township Historical Society hosts a raffle during the Annual Autumn Festival. It's a fun way to support local history and possibly win some great prizes.
Library Events
The Robinson Township Library hosts a variety of events throughout the year, ranging from book clubs and craft sessions to educational workshops and guest speaker presentations. Check their calendar for the latest events.
Gathering on Grant
This unique event features a flea market, food trucks, and live music along Grant Street. It's a great way to spend a weekend day, browsing unique items, enjoying delicious food, and listening to local bands.
Outdoor Recreations
Robinson Township is home to several parks, including Clever Park, Burkett Park, Settler's Cabin Park, and Groveton Park. These parks offer facilities such as baseball fields, soccer fields, picnic shelters, wave pool and a public pool. They are open year-round and provide a great place for outdoor activities.
These are just a few of the annual events and activities that make Robinson Township such a vibrant community. Whether you're a resident or a visitor, there's always something to do in our charming town!
To get accurate, real-time data and a comprehensive analysis of the Robinson Township, Pennsylvania real estate market, consider reaching out to the Diane McConaghy Team real estate agents.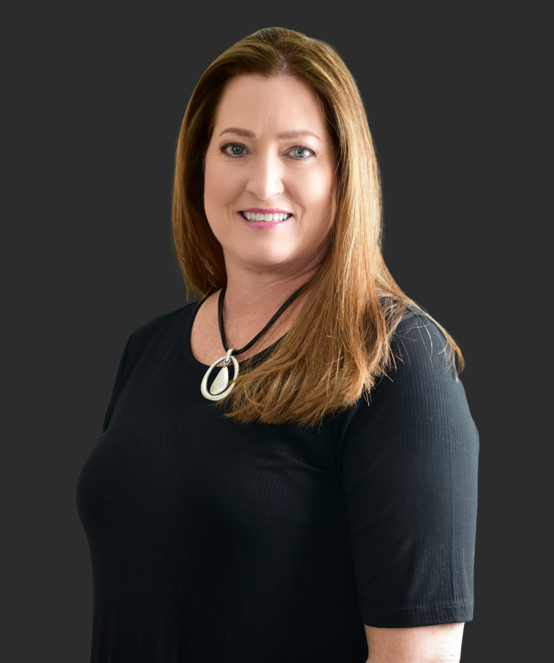 Diane McConaghy
Realtor® | Associate Broker
Call (724) 933-6300 x 826
Looking to Buy or Sell a Home and Have a Great Real Estate Experience? Let's Talk.