Kennedy Township, PA Real Estate Housing Trends
Current Market
Seller's Market
Median Home Price
$265,000
The History of Kennedy Township, PA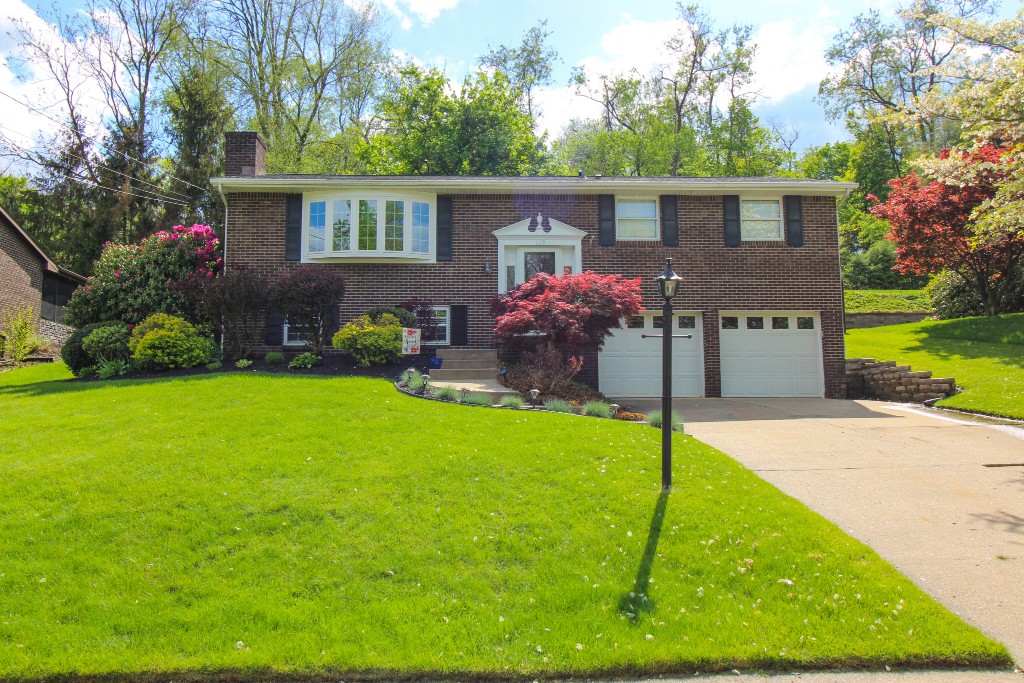 Kennedy Township is a rich tapestry of American history, its roots stretching back to the early 19th century. The township was officially created in 1860, named after the Honorable John Kennedy, a judge of the Court of Common Pleas in Allegheny County.
The early settlers were primarily farmers, using the fertile soil of the area to cultivate a variety of crops. These agricultural beginnings played a crucial role in shaping the local economy and culture. The rural landscape was dotted with small farming communities, and the township's growth was initially slow and steady.
As the 19th century progressed, Kennedy Township began to experience more rapid expansion. The arrival of the railroad in the late 1800s led to an influx of new residents and businesses. Around this time, the township also saw the rise of several notable industries, including coal mining and manufacturing. These sectors provided employment for many residents and contributed to the area's economic growth.
One significant event in Kennedy Township's history was the completion of the Montour Railroad in the early 20th century. This development boosted the township's connectivity, facilitating trade and transportation. Over the years, the township also embarked on various public projects, such as the construction of schools and municipal buildings, reflecting its progress and development.
The demographics of Kennedy Township have changed significantly over the years, with waves of immigration adding to the cultural diversity of the area. Today, the township is home to a vibrant mix of cultures and communities.
Politically, Kennedy Township has seen shifts in power and policy over the years. However, it has always been governed by a board of supervisors, reflecting its commitment to democratic principles.
Culturally, Kennedy Township has a deep-rooted artistic tradition. Various cultural and artistic movements have emerged over the years, enriching the local community. The township is known for its community events and festivals, which showcase local talent and foster a sense of community spirit.
Looking ahead, Kennedy Township appears to have a promising future. It continues to attract new residents and businesses with its excellent amenities, strong sense of community, and strategic location. As it continues to evolve and adapt, it remains committed to preserving its rich heritage while embracing the opportunities of the future.
Amenities
Kennedy Township, Pennsylvania is packed with amenities that cater to every need and interest. Here's a detailed guide to help you explore and enjoy the best of what Kennedy Township has to offer.
Essential Amenities:
Kennedy Township is equipped with all essential amenities. For your grocery needs, there's Giant Eagle Supermarket offering a wide variety of products. The township is also host to Heritage Valley Kennedy (formerly Ohio Valley General Hospital) and in close proximity to Allegheny General Hospital.
For fuel needs, GetGo and BP are conveniently located through the town.
Leisure Activities:
Kennedy Township is home to many parks, perfect for outdoor enthusiasts. Clever Park, with its swimming pool, playgrounds, and picnic areas, is a favorite among locals as well as Fairhaven Park with acres of grassy knolls, large, sheltered grill areas, 2 playgrounds, athletic courts & fields. The Montour Trail, a multi-use recreational rail-trail, is perfect for biking, hiking, or a leisurely walk.
While the township doesn't have any museums or art galleries within its boundaries, it's just a short drive away from Pittsburgh, where you can find the Carnegie Museum of Art, The Andy Warhol Museum, and other cultural attractions.
Food and Drink:
Kennedy Township offers a range of dining options. Two family-owned favorites are Rockefeller's Grille offering an eclectic menu of pasta, seafood and sandwiches served in a chill atmosphere and Bob's Diner, a local diner chain serving breakfast and classic American dishes in a casual setting.
Shopping:
For shopping, Robinson Town Centre and The Mall at Robinson are just a short drive away, offering a diverse range of stores and boutiques.
Transportation and Accessibility:
Kennedy Township is well-connected by road, making it easily accessible. The Port Authority of Allegheny County provides public transportation services, including bus routes that run through the township. Uber and Lyft services are also readily available.
Whether you're here for a day or a week, Kennedy Township offers a welcoming community vibe and a range of activities to keep you entertained. Enjoy your visit and make sure to explore all the hidden gems this wonderful town has to offer!
Demographics of Kennedy Township
Here's a broad overview of the demographics in Kennedy Township, Pennsylvania:
Kennedy Township is a community known for its diverse population. The approximate population of the township is around 8,000.
Age Groups: The age distribution in Kennedy Township is well-balanced. The township is home to a mix of young families, working-age adults, and retirees.
Gender Ratio: Generally, the gender ratio in Kennedy Township has been fairly balanced, with a relatively equal proportion of males and females.
Ethnicity: Kennedy Township is predominantly Caucasian, but it also hosts a variety of other ethnicities, adding to the cultural richness of the area.
Social Class: Kennedy Township is generally considered a middle-class community, with residents ranging from blue-collar workers to white-collar professionals.
Religion: The township is predominantly Christian, with Catholic and Protestant congregations being the most common. However, the community respects and welcomes a variety of religious beliefs.
Education Level: Many residents in Kennedy Township have completed high school education, and a significant portion holds a bachelor's degree or higher.
Occupation: The livelihoods of residents are diverse. Many work in sectors such as healthcare, education, retail, and professional services.
Trends: In recent years, Kennedy Township has seen steady population growth, attracting new residents with its strong sense of community, excellent amenities, and strategic location.
Please note that this information provides a general overview and may not be completely accurate. For the most precise and up-to-date demographic statistics, please refer to the U.S. Census Bureau or local government sources.
The Real Estate Housing Market in Kennedy Township
Demographics & Local Factors:
Kennedy Township has a diverse population with a mix of young families, working professionals, and retirees. The steady population growth, job opportunities in nearby cities, quality educational institutions, and high-quality life contribute positively to the local housing market.
Pricing Trends & Property Values:
Again, while I can't provide exact current figures, historically, Kennedy Township has been known for its affordable housing compared to other areas in Pennsylvania. Both rental and sale property values tend to offer good value for money, which makes the township attractive for both first-time homebuyers and investors.
Recent Transactions & Days on Market:
Typically, properties in Kennedy Township do not stay on the market for long due to the area's popularity, affordability, location benefits and the lowest taxes in Allegheny County.
Differentiating Factors:
One unique aspect of Kennedy Township's housing market is the variety of properties available. From older, character-filled homes to modern, newly built houses, there's something for everyone. Property amenities such as proximity to parks, schools, and shopping centers also play a significant role in the local housing market.
To get accurate, real-time data and a comprehensive analysis of the Kennedy Township real estate market, consider reaching out to the Diane McConaghy Team real estate agents.
Transportation Options in Kennedy Township
Welcome to Kennedy Township, where a variety of transportation options are available to help you navigate the town and its surrounding areas with ease.
Public Transportation:
The Port Authority of Allegheny County operates bus services in and around Kennedy Township. These buses connect the township to downtown Pittsburgh and other neighboring communities. Fares vary depending on your destination, but a one-way trip typically costs about $2.75.
Taxis and Ride-Hailing Services:
Taxis can be hailed from stands around the township or booked over the phone. Uber and Lyft are also widely used in Kennedy Township and are often a more cost-effective option for shorter distances. The fare depends on the distance and time of travel.
Rental Cars:
Several car rental companies operate in neighboring communities around Kennedy Township, including major chains such as Enterprise and Budget. This option gives you the flexibility to explore at your own pace. Rates can vary, so it's best to compare prices online for the best deal.
Bike and Scooter-Sharing Programs:
While Kennedy Township itself doesn't have a bike or scooter-sharing program, these services are available in nearby Pittsburgh. Companies like Healthy Ride (for bikes) and Spin or Lime (for scooters) offer affordable rates for short-term rentals.
Water Transport:
While there's no water transport within Kennedy Township, the Gateway Clipper Fleet operates a variety of riverboat tours and ferries in nearby Pittsburgh, providing a unique way to see the city.
Cost-Effective Tips:
For cost-effective travel, consider using public transit for longer journeys and ride-hailing services for shorter trips. If you plan to use public transportation frequently, consider purchasing a weekly or monthly pass from the Port Authority to save money.
Remember, it's always best to plan your journey in advance and check the schedule and route of public transportation. Happy travels!
Education Opportunities in Kennedy Township
Kennedy Township, Pennsylvania offers a variety of education opportunities for children, catering to diverse learning needs and preferences.
Public Schools:
The township is served by the Montour School District, which includes Montour Elementary School, David E. Williams Middle School, and Montour High School. These schools have been recognized for their strong academic programs and commitment to student success. They offer a comprehensive curriculum with a focus on core subjects such as English, Math, Science, and Social Studies.
Moreover, public schools often provide a variety of extracurricular activities including sports teams, clubs, and arts programs. Montour School District, for instance, is known for its successful football and basketball teams, as well as its robust music and arts programs.
Private Schools:
For families seeking an alternative to public education, there are several private schools in the nearby area. These schools often offer smaller class sizes and unique educational approaches.
Homeschooling:
Homeschooling is another option for families in Kennedy Township. This approach offers flexibility and personalized learning experiences. However, it requires a significant time commitment from parents or guardians and may lack the social interaction found in traditional schools.
Educational Technology:
Schools in Kennedy Township have embraced educational technology. For example, the Montour School District has implemented a "1-to-1" program, providing every student with a laptop or tablet to enhance their learning.
Financial Aid Programs:
While I don't have specific information on scholarships or financial aid programs in Kennedy Township, generally, families with financial constraints can seek assistance through state and federal programs like the Free Application for Federal Student Aid (FAFSA). Additionally, private schools often offer scholarships or sliding scale tuition based on family income.
In conclusion, Kennedy Township provides diverse educational opportunities to foster the academic growth of its young residents. From public to private schooling, and the potential for homeschooling, there's an environment to suit every learner's needs.
Local Businesses & Shopping Centers
The charming town of Kennedy Township, Pennsylvania is home to a variety of unique local businesses and shopping centers that are sure to delight any visitor. Whether you're looking for a new outfit, a delicious meal, or a memorable experience, Kennedy Township has got you covered.
Let's start our journey at Giant Eagle Supermarket, a one-stop-shop for all your grocery needs. Open seven days a week from 6 AM to midnight, this store offers fresh produce, quality meats, and a variety of other essentials. Don't forget to check out their bakery for some freshly baked bread and pastries!
Kenmawr Plaza, centrally located within the heart of Kennedy Township, is home to many local stores and small businesses. Make sure to stop by Ricci's Italian Sausage where people flock from miles away to enjoy home made Italian sausage and other specialty items.
Kennedy Center (aka Giant Eagle Plaza) is also home to several small businesses and two family owned restaurants, Rockefeller's Grille and Bob's Diner. This shopping plaza also boasts the new Kennedy Township is also home to Sophia's Event Venue. Rooted in the heart of Kennedy Township, Sophia's is a wonderful location for bridal and baby showers, anniversaries, birthdays, reunions, rehearsal dinners, corporate events weddings and more.
If you're in the mood for additional retail therapy, make a short trip to nearby Robinson Township, host to multiple shopping plazas and The Mall at Robinson.
Looking for a bite to eat? Check out Armstrong's Express, a local favorite known for its mouthwatering Italian cuisine. Or stop by Pink Box Bakery Cafe for some scrumptious baked goods and a warm cup of coffee.
For those who love antiques, Mahla & Co. Antiques in nearby Pittsburgh is a must-visit. This large, multi-dealer antique store offers a wide range of vintage and antique items, from furniture to jewelry.
Finally, unwind with a drink at Rocky's Lounge, a cozy bar offering a range of beverages and pub-style food. It's the perfect spot to relax after a day of exploring Kennedy Township's shopping scene.
Whether you're a shopaholic, a foodie, or simply someone looking for a unique experience, Kennedy Township is sure to offer something that piques your interest. So, come and explore the hidden gems of this charming township and immerse yourself in the local culture. Happy shopping!
Community Events & Activities Available Year Round
Kennedy Township offers a variety of annual events and activities that cater to all ages and interests. Here's a comprehensive list:
Kennedy Township Community Day:
Held annually in September at Fairhaven Park, this event is a highlight of the township's calendar. It features food, games, live music, and fireworks, making it a fun-filled day for the entire family. Admission is free, and the event typically runs from noon until dusk.
Kennedy Greenway Trails Day:
This event encourages residents and visitors to explore the beauty of Kennedy Township's green spaces. Held annually in June, the day includes guided walks and nature-themed activities. It's a great way to connect with nature and learn more about local flora and fauna.
Clever Park Pool Summer Splash:
Beat the summer heat at Clever Park Pool. This popular spot opens for the season in late May, offering daily swim sessions and special events like the Summer Splash Party. Pricing and hours vary, so it's best to check their website for details.
Halloween Parade:
Every October, Kennedy Township hosts a fun-filled Halloween Parade. Kids and adults alike can show off their costumes, while spectators enjoy the creative displays. The parade route and starting time are usually announced closer to the event.
Montour Trail:
Open year-round, the Montour Trail is perfect for walking, biking, or jogging. This multi-use recreational trail offers beautiful views and a peaceful ambiance, making it a favorite among locals and visitors alike.
Nearby Attractions:
While Kennedy Township doesn't have its own museums or art galleries, it's just a short drive away from Pittsburgh, where you'll find attractions like the Carnegie Museum of Art, The Andy Warhol Museum, and more. Check individual websites for operating hours and ticket prices.
Please note that dates and times for these events may vary each year, so it's always a good idea to check the township's official website or contact the event organizers for the most current information. Enjoy your time in Kennedy Township!
To get accurate, real-time data and a comprehensive analysis of the Kennedy Township real estate market, consider reaching out to the Diane McConaghy Team real estate agents.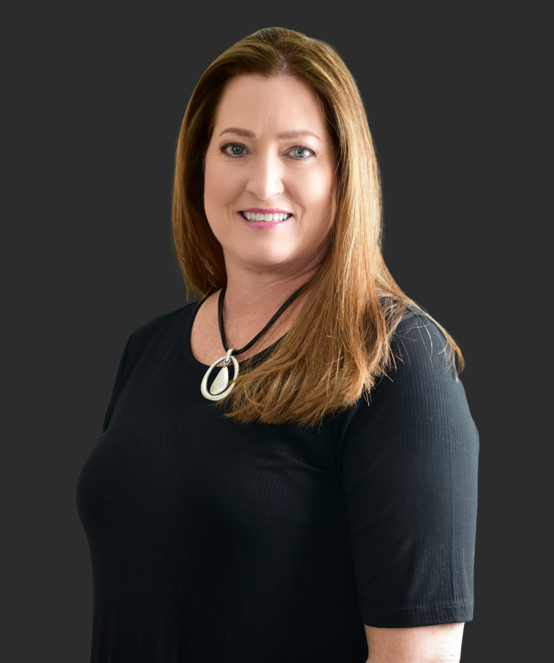 Diane McConaghy
Realtor® | Associate Broker
Call (724) 933-6300 x 826
Looking to Buy or Sell a Home and Have a Great Real Estate Experience? Let's Talk.