North Fayette Township, PA Real Estate Housing Trends
Current Market
Seller's Market
Median Home Price
$365,000
The History of North Fayette Township, PA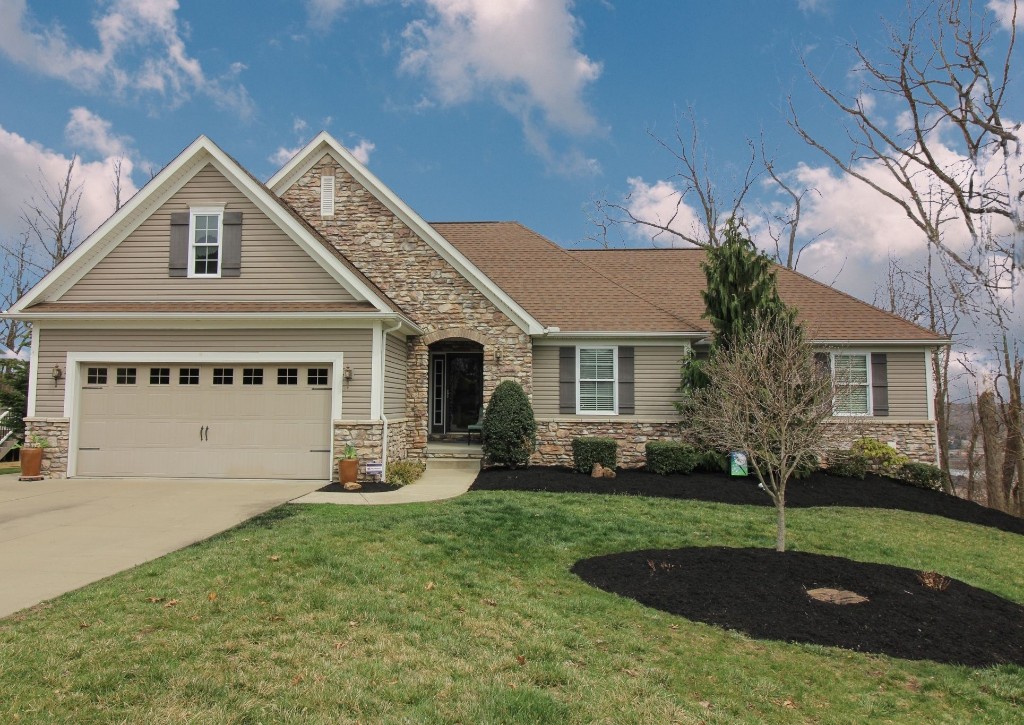 North Fayette Township, located in Allegheny County, Pennsylvania, is a community that has evolved significantly over the centuries. It's known for its unique blend of rural and urban lifestyles, covering an area of 27 square miles.
The township was officially created on June 15, 1846, as per the records from the Department of Internal Affairs. Its early history was shaped by agriculture and mining, in common with many other Pittsburgh suburbs. In fact, it housed significant mines, including the Montour, which played a pivotal role in the region's economic development.
North Fayette Township was originally part of Moon Township until 1788. This shift indicates an early period of political transformation and boundary realignment, which likely had a profound impact on the community's identity and development.
As North Fayette Township grew, so did its diversity in terms of industry and lifestyle. The former Park Lane Office Center, established in 1989, stands as a testament to this evolution. The office center marked a shift from the township's agricultural and mining roots toward a more diversified economy. This diversification likely played a key role in the township's growth, with the population reaching 13,680 at the 2010 census.
Despite its growth and change, North Fayette Township has maintained ties to its past. Certain areas, like the unincorporated village inside the township, have long been associated with the idea of transit and movement. This historical continuity suggests a deep-rooted sense of community identity, even amidst the township's ongoing evolution.
Culturally, North Fayette Township has not been a stranger to artistic and cultural movements. While specific movements are not mentioned in the sources, it's reasonable to assume that, given its proximity to Pittsburgh, the township has been influenced by the larger city's rich cultural heritage.
Looking towards the future, North Fayette Township seems poised for further growth and development. Its diverse economy, coupled with its historical roots and strong ties to the broader Pittsburgh area, position it well for continued success. While it's hard to predict specifics, it's clear that North Fayette Township will continue to evolve, shaped by both its rich history and the promise of the future.
Amenities
Here's a comprehensive guide to help you explore all that North Fayette Township has to offer.
Essential Amenities
North Fayette Township is well-equipped with essential amenities. For your grocery needs, there are several supermarkets, .including a Walmart Supercenter and Sam's Club and a nearby Giant Eagle Market District located in Settler's Ridge in Robinson Township. For medical assistance, the North Fayette Health and Wellness Pavilion provides convenient access to specialized medical and diagnostic care, in addition to nearby Heritage Valley Kennedy Hospital or Heritage Sewickley, both providing comprehensive healthcare services.
Leisure Activities
Outdoor enthusiasts will appreciate the township's robust parks system. The Donaldson Community Park, for instance, offers walking trails, sports fields, and picnic areas. The North Fayette Community Center is another hub of activity with an indoor walking track and a gymnasium, perfect for year-round exercise.
North Fayette also provides access to the Montour Trail, a multi-use non-motorized recreational rail-trail that will extends 46 miles from Moon Township to Clairton, PA.
While North Fayette Township doesn't have its own museums or art galleries, it's just a short drive away from Pittsburgh, where you'll find cultural attractions like the Carnegie Museum of Art and the Andy Warhol Museum.
Culinary Experiences
When it comes to dining, North Fayette Township boasts a variety of options. Industry Public House which combines American comfort cuisine, artisanal cocktails and craft beer in a vintage-industrial inspired space; The Yard, a local chain offering Gourmet Grilled Cheese, Burgers, and Brew Pub, touted as the Official Grilled Cheese of the Pittsburgh Penguins and El Campesino, a local Mexican chain.
Shopping Experiences
For shopping, visit both Lafayette Plaza and Plaza at the Pointe for a wide variety of chains and discount stores. Additional shopping can be found at nearby Robinson Town Centre, The Mall at Robinson, or Settler's Ridge, all offering a wide selection of stores. You'll find everything from fashion boutiques to electronic shops.
Transportation and Accessibility
North Fayette Township is easily accessible by car, with major highways like I-376 and US-22/30 passing through. Public transportation is also available via the Port Authority Transit bus service. Pittsburgh International Airport is just a 15-minute drive away, making it convenient for those traveling from afar.
No matter what brings you to North Fayette Township, your visit is sure to be memorable. From the beautiful outdoor spaces to the diverse dining and shopping options, there's something for everyone in this welcoming community. Enjoy your stay!
Demographics of North Fayette Township
Here is a comprehensive overview of the demographics in North Fayette Township, Pennsylvania.
Population and Age Groups
Based on the most recent data available, the population of North Fayette Township is estimated at approximately 16,166 as of 2022. The age distribution is diverse, with a significant proportion being adults between ages 25 and 64.
Gender Ratio
Specific details on the gender ratio are not readily available. However, it's common for suburban areas like North Fayette Township to have a roughly balanced gender distribution.
Ethnicity
North Fayette Township is predominantly White, making up about 87% of the population. Other ethnic groups include individuals who identify with two or more races (6%), Hispanic (3%), Asian (2%), African American (1%), and other races (1%).
Social Class and Occupation
The area's social class and occupation details aren't explicitly mentioned in the sources. However, given the diversification from agriculture and mining towards more varied economic activities, such as the establishment of the Park Lane Office Center, we can infer a mix of working and middle-class residents engaged in various professions.
Religion
While specific religious affiliations are not listed, it's safe to assume a diverse range of beliefs given the township's multicultural demographic. Pennsylvania at large has a Christian majority, with Protestantism being quite prevalent.
Education Level
Detailed educational attainment data isn't available, but given its proximity to Pittsburgh, a city known for its educational institutions, it's likely that a good portion of the population has access to higher education.
Population Trends
The population of North Fayette Township has been seeing steady growth. From a population of 13,680 in the 2010 census, the estimates for 2023 suggest a substantial increase.
In conclusion, North Fayette Township is a diverse and growing community with a wide range of ages, occupations, and ethnicities represented among its residents. Its continued growth and development suggest a vibrant and evolving demographic landscape.
The Real Estate Housing Market in North Fayette Township
Understanding North Fayette Township's Real Estate Market: A Comprehensive Overview
North Fayette Township has been identified as a seller's market. This is especially critical for home buyers as it implies a higher price range and faster sale times. Since June 2022, North Fayette Township has consistently maintained this market status, indicating robust housing demand and limited inventory.
Market Prices and Trends
Homes in North Fayette Township currently have a median sold price of $266,675 or $170 per square foot. This price point reflects a 3% decrease compared to June 2022, when homes were selling for slightly higher prices. Thus, potential buyers may find this a favorable trend as it signifies slightly lowered costs in comparison to the previous year.
Analyzing the median sold price by bedroom count, it's evident that different property types experienced different price trends over the last year. Two-bedroom homes increased by 9.9%, three-bedroom homes experienced a minor increase of 3.1%, four-bedroom homes had a slight decrease of 1.5%, and five or more bedroom homes saw an increase of 3.4%.
Comparatively, North Fayette Township's median sold price is lower than Findlay Township which stands at $315.5K and higher than Oakdale which is $257.5K.
Homes Availability and Sale
The number of homes available for sale in North Fayette Township increased by 17.1% between May and June 2023, indicating that prospective buyers have more options to choose from. This increase was spread across different property types, with two-bedroom homes increasing by 14.3%, three bedrooms by 5.3%, four bedrooms by 20.0%, and the introduction of five-bedroom homes onto the market.
Interestingly, the number of homes sold remained static between May and June 2023, with 11 homes sold each month. Out of these sales, 5 homes were sold under the asking price, 3 were sold at the asking price, and 3 were sold over the asking price. This indicates that nearly half of the properties (45.5%) sold below the asking price, hinting at potential negotiation opportunities for buyers.
Sale Time
Homes in North Fayette Township tend to sell quickly, with the average sale time in June 2023 being 13 days, a significant reduction of 43.8% from June 2022's average of 23 days. The vast majority of homes (91%) were sold in less than 30 days, underscoring the need for potential buyers to act swiftly in this market.
In conclusion, North Fayette Township's real estate market favors sellers, with properties selling quickly and often at high prices. However, the recent slight decrease in the median sold price and the fact that nearly half of homes sell below asking price hint at potential opportunities for buyers. Potential home buyers and sellers in North Fayette Township should closely monitor these market conditions and plan their strategies accordingly.
Transportation Options in North Fayette Township
North Fayette Township offers a variety of transportation options for both locals and visitors. Here's a detailed guide to help you navigate the area:
Public Transportation
The Port Authority Transit bus service is available in North Fayette Township, providing connections to downtown Pittsburgh and other areas. The routes pass near several key locations, making it a convenient option for those looking to explore the area.
Ride-Hailing Services
Uber and Lyft are both available in North Fayette Township. These services offer a convenient way to get around, especially if you're traveling in a group or carrying luggage.
Rental Cars
Several car rental companies operate in the area, including Enterprise Rent-A-Car and Budget Car Rental. Renting a car can be a good option if you plan to explore outside the immediate area or prefer more control over your travel schedule.
Bike or Scooter-Sharing Programs
While specific bike or scooter-sharing programs aren't mentioned in the sources, Pittsburgh has several such options, including Healthy Ride (bike share) and Spin (scooter share). It's worth checking to see if these services extend to North Fayette Township.
Water Transport
As North Fayette Township is a landlocked suburban area, there are no water transport options available within the township itself. However, if you're interested in water transport, the Gateway Clipper Fleet in nearby Pittsburgh offers riverboat tours.
Cost-Effective Options
For cost-effectiveness, public transit is typically the most affordable option. However, if you're traveling with others, ride-hailing services or a rental car may be more economical when the cost is shared.
Remember to check the schedules and pricing for each transportation option as they can vary. Also, consider downloading the respective apps for convenience. Whether you're exploring North Fayette Township or venturing into Pittsburgh, there are plenty of ways to get around and enjoy your visit.
Education Opportunities in North Fayette Township
North Fayette Township provides an array of education opportunities to cater to the diverse needs of its students. Let's delve into the specifics of public schools, private schools, and homeschooling options that this region has to offer.
Public Schools:
West Allegheny School District is known for its wide-ranging curricular and co-curricular offerings. Particularly notable is the district's focus on STEAM (Science, Technology, Engineering, Art, and Math) education, which offers robust academic experiences to students from a young age. Parkway West Career & Technology Center, located in Oakdale is an extension of twelve school districts located in Allegheny County. It offers 16 different programs that aim to prepare students for college and future careers after graduation from high school.
Extracurricular activities are plentiful in the district, with a host of sports teams such as football, basketball, and soccer, along with a variety of clubs ranging from drama and arts to robotics and chess.
Private Schools:
Private schools are another education option in North Fayette Township. The region boasts several private and parochial schools, offering a more individualized approach to education. However, these can carry a higher cost. An example is St. Columbkille School offering programs from Pre-K to 8th grade.
Homeschooling:
For families who choose a non-traditional approach, homeschooling is a viable option. As per Pennsylvania law, families who wish to homeschool must provide an affidavit of intent and an education plan to the district superintendent. While homeschooling offers the flexibility of tailored education, it requires a high level of commitment from parents and may lack traditional socialization opportunities.
Educational Technology:
Schools in North Fayette Township are well-equipped with educational technology resources, ensuring that students can keep up with the digital age. West Allegheny School District, for instance, uses Google Classroom and other digital tools to enhance learning experiences.
Financial Aid and Scholarships:
Public schooling in Pennsylvania is free. However, private schooling and homeschooling can bring additional costs. Financial aid programs and scholarships are available to help. Private schools often offer need-based financial aid, while numerous state and national scholarships can help offset homeschooling costs.
In summary, North Fayette Township in Pennsylvania is rich in educational opportunities, with strong public and private schools, the flexibility of homeschooling, and ample extracurricular and tech resources. Multiple financial aid programs and scholarships further ensure that every child in the township can access quality education.
Local Businesses & Shopping Centers
North Fayette Township is home to a diverse array of businesses and shopping centers, offering everything from unique local finds to beloved national brands. Here's a guide to some must-visit spots:
Robinson Town Centre
Robinson Town Centre is a bustling outdoor shopping center that's a shopper's paradise. With a wide range of stores, including big names like IKEA and HomeGoods, you're sure to find whatever you need. After a day of shopping, stop by one of the many eateries in the area – you can't go wrong with the legendary sandwiches at Primanti Bros.
The Mall at Robinson
For a more traditional mall experience, head to The Mall at Robinson. It boasts over 120 retailers, including department stores like Macy's and JCPenney. Don't forget to check out the calendar for special events, such as seasonal craft shows and fashion expos.
Local Businesses
North Fayette Township is also home to a variety of small, locally-owned businesses. For instance, Dot Your I is a must-visit for stationery lovers. This charming shop offers an array of beautiful paper goods and custom invitations.
If you're into fitness, AEC Group, LLC offers state-of-the-art gym facilities and fitness programs for all ages and skill levels. Their friendly staff and welcoming environment make working out a pleasure.
Unique Experiences
Looking for something uniquely North Fayette? Visit Foundation Leadership Services, a business dedicated to leadership development and team building. Whether you're a corporate group or a family looking to bond, their programs offer a memorable experience.
Atmosphere & Events
The atmosphere in North Fayette Township is friendly and welcoming. The shopping centers are clean and well-maintained, with plenty of parking and easy accessibility. Keep an eye on local event calendars for special happenings – from festive holiday markets to summer sidewalk sales, there's always something exciting going on.
So, what are you waiting for? North Fayette Township is ready to welcome you with open arms and endless shopping opportunities. Whether you're hunting for a bargain, searching for a unique gift, or just enjoying a leisurely day of retail therapy, you're sure to find it here! Happy shopping!
Community Events & Activities Available Year Round
North Fayette Township, is known for its spirited community events and activities. Here's a guide to some annual happenings in this charming town:

Community Center Activities: The North Fayette Community Center offers a variety of programs throughout the year, from fitness classes to special events.

Donaldson Community Park: Open year-round, this park offers walking trails, sports fields, and picnic areas. It's a great spot for outdoor recreation no matter the season.
Easter Egg Hunt. This annual event is held at Donaldson Park. Children enjoy getting their pictures taken with the Easter Bunny and enjoy other fun activities.
Community Days takes advantage of everything Donaldson Park has to offer including a wide range of food vendors, kid activities and games, a petting zoo and pony rides.
5K, 1 mile Kids Run and Family Fun Walk. Prizes are awarded to the top finishers as the racers pace themselves for the monster hill from North Fayette Community Center to Donaldson Park.
Car Cruise benefits the NFPD youth programs with a People's Choice Award presented to the top three vehicles. Enjoy entertainment, 50/50 and refreshments.
Fall Festival featuring a costume contest and a Trunk or Treat parade where area businesses distribute treats to the children.
North Fayette Tree Lighting. This ceremony helps the community celebrate the holiday season with the annual lighting of the tree, holiday music, refreshments and a chance to see Santa.

Most of these events are free or have a minimal cost, but it's always wise to check the specific event's website for the most up-to-date information on dates, times, and ticket prices.
Whether you're a local or a visitor, there's always something happening in North Fayette Township. From cultural festivals to outdoor activities, this community offers a range of events that cater to all interests and ages. Enjoy exploring North Fayette Township!
To get accurate, real-time data and a comprehensive analysis of the North Fayette Township, Pennsylvania real estate market, consider reaching out to the Diane McConaghy Team real estate agents.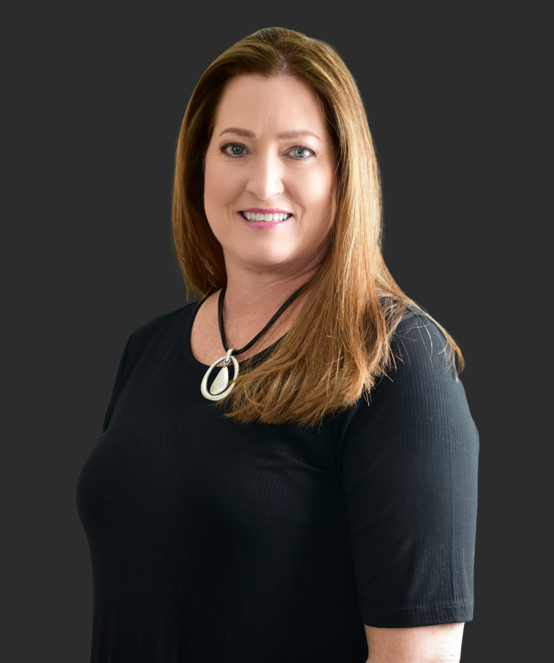 Diane McConaghy
Realtor® | Associate Broker
Call (724) 933-6300 x 826
Looking to Buy or Sell a Home and Have a Great Real Estate Experience? Let's Talk.