McCandless, PA Real Estate Housing Trends
Current Market
Seller's Market
Median Home Price
$365,000
The History of McCandless, PA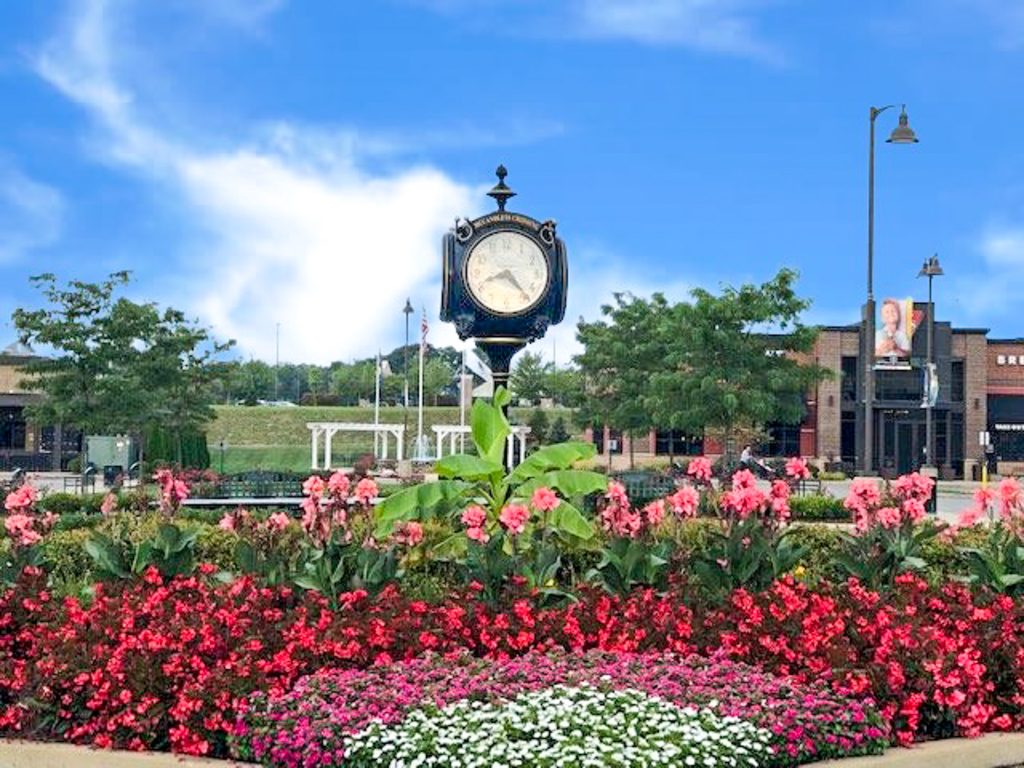 McCandless, nestled in the charming state of Pennsylvania, has a rich and vibrant history. The township's roots trace back to the early 19th century when it was part of the Pine Township. It was named after Wilson McCandless, a prominent local judge, making him a key figure in the town's early development.
The early years of McCandless were characterized by a slow but steady growth. Its close proximity to the bustling city of Pittsburgh allowed it to benefit from the region's industrial boom. Coal mining and farming were the primary industries that shaped the town's early economic landscape. The town's population started to grow as workers moved into the area to take advantage of these employment opportunities.
The township saw significant expansion in the mid-20th century. This was largely due to post-WWII suburbanization trends that led to an increase in residential development. The creation of the North Allegheny School District in 1948 marked a major milestone, reflecting the town's growing commitment to education.
Over the years, McCandless has faced challenges that have tested its resilience. Economic downturns and shifts in industry have impacted the town's growth. However, McCandless has shown adaptability, transitioning from a rural community heavily dependent on coal mining and agriculture, to a suburban town with a diverse economy.
Significant public projects have also played a crucial role in shaping McCandless. The construction of the Perry Highway in the 1920s, for instance, improved transportation links and stimulated economic growth. Additionally, the development of the McCandless Town Center, a mixed-use development project, has become a hub for shopping, dining, and entertainment.
Culturally, McCandless is home to La Roche University, which has fostered an artistic and intellectual vibe. The university hosts various cultural events, enriching the town's cultural landscape.
Demographically, the town has seen changes over time. From a predominantly white population in its early days, McCandless has gradually become more diverse, reflecting broader demographic shifts in the United States.
Looking ahead, McCandless seems poised for continued growth. Its strong school district, access to Pittsburgh's job market, and safe, welcoming community make it an attractive place for families to settle. However, like many towns, it faces the challenge of balancing growth with preserving its small-town charm and natural beauty.
In conclusion, McCandless's history is a testament to its resilience and adaptability. From its humble beginnings as part of Pine Township to its current status as a thriving suburban community, McCandless continues to evolve and grow, ready to face whatever the future holds.
Amenities
This guide will provide you with all you need to know about the various amenities available in McCandless.
Starting with essential amenities, McCandless is home to several supermarkets for your daily needs, including a Giant Eagle Supermarket and a Whole Foods Market. For medical facilities, UPMC Passavant – McCandless, a well-equipped hospital, is conveniently located in the heart of the town. The town also has numerous petrol pumps scattered around, ensuring ease of travel for those with personal vehicles.
Now, let's move onto leisure activities. McCandless offers an array of parks for outdoor enthusiasts. North Park, the largest park in the county, provides opportunities for hiking, boating, fishing, and even golfing. It also features a nature center that offers environmental education programs. For those interested in history, the Depreciation Lands Museum provides a glimpse into the life of early settlers in the region.
Art aficionados can visit La Roche University, which often hosts art exhibitions and cultural events. The university's Performing Arts Center is a hub for theatre and music performances, making it a must-visit for culture seekers.
When it comes to local delicacies, McCandless doesn't disappoint. From the hearty sandwiches at Jason's Deli to the delicious pizzas at Monte Cello's, there's something to satiate every palate. For coffee lovers, the locally owned Coffee Buddha offers a cozy atmosphere and a variety of artisanal brews. If you're looking for a night out, head to BJ's Restaurant & Brewhouse, known for its craft beers and lively ambiance.
Shopping in McCandless is a unique experience. The McCandless Crossing shopping center offers a mix of national retailers and local boutiques. For book lovers, the town boasts a Barnes & Noble, where you can lose yourself among the shelves.
Transportation in McCandless is convenient, with well-connected roads and public transportation options. The Port Authority of Allegheny County provides bus service in the area, making it easy to explore the town and its surroundings.
In conclusion, McCandless seamlessly blends convenience with leisure. Whether you're here for a short visit or planning to stay longer, this guide should help you navigate your way around town and make the most of your visit. Enjoy exploring McCandless!
Demographics of McCandless
McCandless is home to a diverse group of residents. This report provides an overview of the demographic profile of this community based on data from the U.S. Census Bureau and other reliable sources.
As of the most recent census data, the population of McCandless is approximately 28,000 residents. The age distribution shows a balanced community, with 22% under the age of 18, 14% from 18 to 24, 23% from 25 to 44, 27% from 45 to 64, and 14% who are 65 years of age or older.
In terms of gender distribution, the township is comprised of approximately 52% female and 48% male residents. This slight majority of women is consistent with broader U.S. demographics.
Ethnically, McCandless is predominantly White (around 90%), but it has seen an increase in diversity over recent years. The remaining population consists of Asian residents (approximately 7%), African Americans (around 1.5%), and smaller percentages of other ethnicities.
The social class distribution in McCandless is largely middle to upper-middle class, with a median household income of around $83,000, which is significantly higher than the national average. This affluence is reflected in the high rate of homeownership, with around 75% of residents owning their homes.
Religion in McCandless is diverse, reflecting the broad range of faiths found across the U.S. The largest religious group is Christian, followed by those who are unaffiliated with any particular religion. There are also smaller communities of Jewish, Muslim, Buddhist, and Hindu residents.
Education levels in McCandless are high, with about 60% of residents holding a bachelor's degree or higher. This can be attributed to the presence of La Roche University and the proximity to other higher education institutions in Pittsburgh.
Occupationally, the residents of McCandless work in a wide array of fields. The largest sectors are healthcare and education, followed by professional, scientific, and technical services. Other significant sectors include retail trade and manufacturing.
In conclusion, McCandless is a community that embodies diversity within a predominantly white, middle to upper-middle-class demographic. It is a community marked by high levels of education, a balance of age groups, and a variety of occupations, making it a vibrant and dynamic part of Pittsburgh, Pennsylvania.
The Real Estate Housing Market in McCandless
McCandless, a suburb of Pittsburgh, Pennsylvania, has an interesting real estate market. This analysis takes into account key demographic information and various market variables to provide an overview of the current housing situation.
Firstly, let's consider the demographics. McCandless is home to around 28,000 residents with a fairly balanced age distribution. The presence of La Roche University and proximity to other educational institutions in Pittsburgh make it attractive for students and academics. Additionally, a strong job market, primarily driven by sectors like healthcare, education, and professional services, attracts working professionals. The overall quality of life, marked by a safe community, good schools, and recreational amenities, makes it appealing to families.
Now, onto the market data. The median home value in McCandless is approximately $250,000, according to Zillow. This is higher than the median home value in Pennsylvania, indicating a relatively strong local housing market. Over the past year, home values in McCandless have increased by about 5%, and predictions suggest they could rise by another 3% in the coming year.
The average rental price in McCandless is around $1,200 per month, which is slightly above the national average. Rental prices have remained relatively stable over the past year.
In terms of market activity, properties in McCandless typically spend around 50-60 days on the market before being sold, which is relatively standard for the region. Recent transactions suggest a healthy turnover of properties, both for sale and rent.
Differentiating factors in the McCandless housing market include property amenities and the age of houses. Many homes in the township are older, with a good number built between 1940 and 1969. However, these homes often come with larger lot sizes and mature landscaping, which can be appealing to buyers. Newly constructed homes tend to be more expensive but offer modern amenities.
In conclusion, the real estate market in McCandless is robust, driven by its appealing demographic profile, strong job market, and high quality of life. Despite a higher median home value compared to the state average, the steady growth in home values and stable rental prices suggest a healthy and sustainable market. Whether you're looking to buy, sell, or rent, now could be a good time to make your move in McCandless.
Transportation Options in McCandless
Here's a guide to the various transportation options available in McCandless.
Public Transportation
The Port Authority of Allegheny County provides bus service in McCandless. Buses run at regular intervals and cover major areas of the township and surrounding neighborhoods. They also provide convenient access to downtown Pittsburgh. The Port Authority's website provides detailed information about routes, schedules, and fares.
Taxis and Ride-Hailing Services
Taxis are readily available in McCandless, and ride-hailing services such as Uber and Lyft are popular options. These services offer the convenience of door-to-door transport and can be especially useful for getting to locations not covered by public transit.
Car Rentals
Several car rental agencies operate in and around McCandless, including major companies like Enterprise and Budget. Renting a car can be a good option if you plan to explore the wider region around Pittsburgh or prefer the flexibility of having your own vehicle.
Bike and Scooter Sharing
While McCandless does not currently have a bike or scooter sharing program, the town is bike-friendly with several parks and trails where you can enjoy a leisurely ride. If you're staying in Pittsburgh, you can take advantage of the city's Healthy Ride bike-sharing program and explore McCandless on two wheels.
Water Transport
While McCandless does not have water transport, the nearby city of Pittsburgh offers riverboat tours along its three rivers. This can be a unique and enjoyable way to see the sights of the broader region.
Cost-Effective Options
The most cost-effective transportation option largely depends on your plans. If you're primarily staying within McCandless or traveling to Pittsburgh, the bus service provided by the Port Authority is a relatively inexpensive choice. For more flexibility or if you're planning to visit places further afield, consider using Uber, Lyft, or renting a car.
In conclusion, McCandless offers a range of transportation options to suit different needs and preferences. Whether you prefer the convenience of a taxi, the flexibility of a rental car, or the affordability of public transit, you'll find it easy to get around and explore all that McCandless has to offer.
Education Opportunities in McCandless
McCandless is an area known for its strong commitment to education. The township offers a variety of quality educational opportunities for children, ranging from public and private schools to homeschooling options.
Public Schools
McCandless served by the North Allegheny School District, one of the highest-performing school districts in Pennsylvania. The district is comprised of twelve schools, including seven elementary schools, three middle schools, and two high schools. North Allegheny High School is consistently ranked among the top public high schools in the state and nation, offering a rigorous curriculum and a wide array of Advanced Placement courses.
Private Schools
For families seeking private education, there are several options in and around McCandless. Vincentian Academy, a private Catholic high school, offers a comprehensive academic program with a strong focus on service learning. Eden Christian Academy is another well-regarded choice, providing Christian-based education from preschool through high school.
Homeschooling
Homeschooling is also an option in McCandless, with Pennsylvania's homeschooling laws allowing parents considerable flexibility in designing their child's education. The Pennsylvania Homeschoolers Accreditation Agency can provide support and resources for parents choosing this route.
Extracurricular Activities
Both public and private schools in McCandless offer a broad range of extracurricular activities. From sports teams to drama clubs, students have plenty of opportunities to explore their interests and develop new skills. North Allegheny School District, in particular, has a strong athletics program, with teams regularly competing at the state level.
Educational Technology
McCandless schools are committed to integrating technology into the classroom. North Allegheny School District provides a 1:1 device program, ensuring every student has access to a personal learning device. This initiative not only enhances learning but also helps students develop digital literacy skills.
Scholarships and Financial Aid
For families who may struggle with the cost of education, various scholarships and financial aid programs are available. Many private schools offer need-based financial aid, and organizations such as The Pittsburgh Foundation provide scholarships to local students. Additionally, the Free Application for Federal Student Aid (FAFSA) can open the door to federal, state, and college-sponsored financial aid.
In conclusion, McCandless offers a diverse range of high-quality education options. Whether through public schooling, private education, or homeschooling, students in McCandless have the opportunity to receive a robust education that prepares them for future success.
Local Businesses & Shopping Centers
From locally-owned boutiques to bustling shopping centers, there's something in McCandless for every type of shopper. Let's dive into the retail scene of this charming town!
McCandless Crossing
Your first stop should be McCandless Crossing, a dynamic, mixed-use development that combines shopping, dining, and entertainment options. Here, you'll find a mix of national retailers like HomeGoods and Marshall's, along with local establishments. Don't miss Audra's Attic, a unique boutique filled with handpicked items ranging from home decor to fashion accessories.
McCandless Crossing is also home to a Cinemark theater, perfect for catching the latest blockbuster after a day of shopping. The shopping center's open-air design and well-maintained landscaping create a pleasant, relaxed atmosphere.
Barnes & Noble
Bookworms rejoice! McCandless hosts a Barnes & Noble bookstore where you can lose yourself among the shelves. With a vast selection of books across genres, a dedicated children's section, and cozy corners to read, it's a haven for every book lover. They also host author events and book signings, adding to the literary charm.
La Roche University Art Store
If you're in search of unique souvenirs or art supplies, head over to the Art Store at La Roche University. This small but well-stocked store carries a range of art materials and university merchandise. It's also a great place to discover works by local artists.
Local Businesses
For a taste of local flavor, check out the Olive Tap. This family-run business offers a variety of gourmet olive oils, balsamic vinegars, and other culinary delights. The friendly staff will guide you through a tasting experience, helping you find the perfect addition to your pantry.
Farmers Market
If you're visiting during the summer months, don't miss the McCandless Farmers Market held every Friday. Local vendors offer fresh produce, artisanal cheeses, homemade baked goods, and much more. It's a fantastic way to support local farmers and producers while enjoying a vibrant community event.
Ross Park Mall
Ross Park Mall, located in McCandless, Pennsylvania, is a premier shopping destination that embodies a unique blend of upscale retail and dining establishments. Known for its curated selection of high-end brands, it's been a go-to spot for shoppers seeking a diverse range of products since it opened in 1986. Spread over 1.2 million square feet, the mall boasts more than 150 stores, featuring notable names such as Nordstrom, Apple, and Tiffany & Co., among others. The food court and standalone restaurants cater to a variety of tastes, adding to the overall customer experience. With its clean, inviting ambiance and variety of amenities, Ross Park Mall continues to provide an enjoyable shopping and dining experience to the residents of McCandless and beyond.
As you explore McCandless, you'll find that the shopping scene reflects the town's blend of suburban comfort and small-town charm. Each store and shopping center offers not just goods and services, but a unique experience that adds to the overall appeal of this lovely town. So get ready to shop till you drop and discover all the retail delights McCandless has to offer!
Community Events & Activities Available Year Round
McCandless, PA is a town rich with community spirit and brimming with events and activities throughout the year.
Annual Community Events
McCandless Community Day: This annual event in August is a day of family-friendly fun, featuring food trucks, music, games, and fireworks. It's a great way to mingle with locals and experience the town's community spirit.

Farmers Market: Every Friday from May through September, the McCandless Farmers Market takes place. It's an excellent opportunity to buy fresh produce, baked goods, and crafts from local vendors.

Holiday Tree Lighting: Kick off the holiday season in McCandless at the annual tree lighting ceremony in early December. Enjoy hot cocoa, cookies, and caroling as the community gathers to light the tree.

McCandless Art Festival: Usually held in June, this event showcases local artists and their work. Visitors can browse stalls, meet the artists, and even purchase unique pieces.

Year-Round Activities
North Park: Open throughout the year, North Park offers outdoor recreation for all ages. Enjoy hiking, fishing, boating, and even ice-skating in winter.

Depreciation Lands Museum: Open from May through October, this museum offers a glimpse into the life of early settlers in the region. They host various events, including colonial craft demonstrations and historical reenactments.

La Roche University Events: The university hosts numerous public events, including art exhibitions, theater performances, and guest lectures. Check their website for a current schedule.

Vincentian Home: An unusual but fascinating place to visit is the Vincentian Home, a senior living community that hosts a popular Christmas Light Up Celebration open to the public.

Most events are free or have a nominal fee, but it's always best to check the event's website for the most current information. Whether you're a resident or a visitor, McCandless offers a plethora of events and activities to enjoy throughout the year. With its vibrant community spirit and wealth of recreational opportunities, there's always something happening in this charming town!
To get accurate, real-time data and a comprehensive analysis of the McCandless, Pennsylvania real estate market, consider reaching out to the Diane McConaghy Team real estate agent.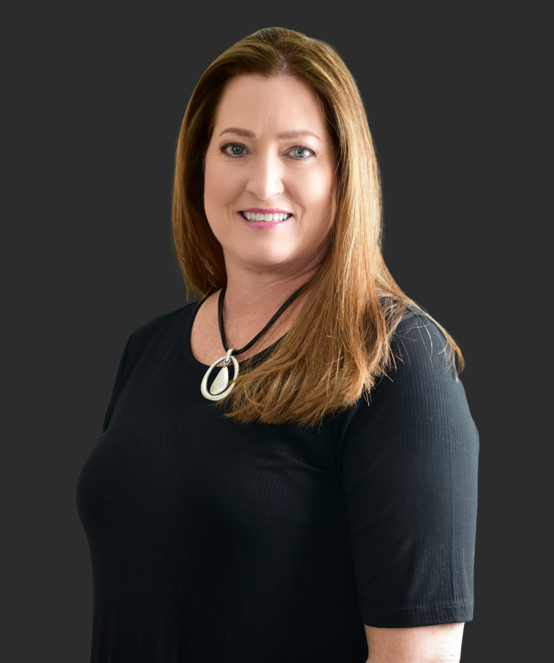 Diane McConaghy
Realtor® | Associate Broker
Call (724) 933-6300 x 826
Looking to Buy or Sell a Home and Have a Great Real Estate Experience? Lets Talk.