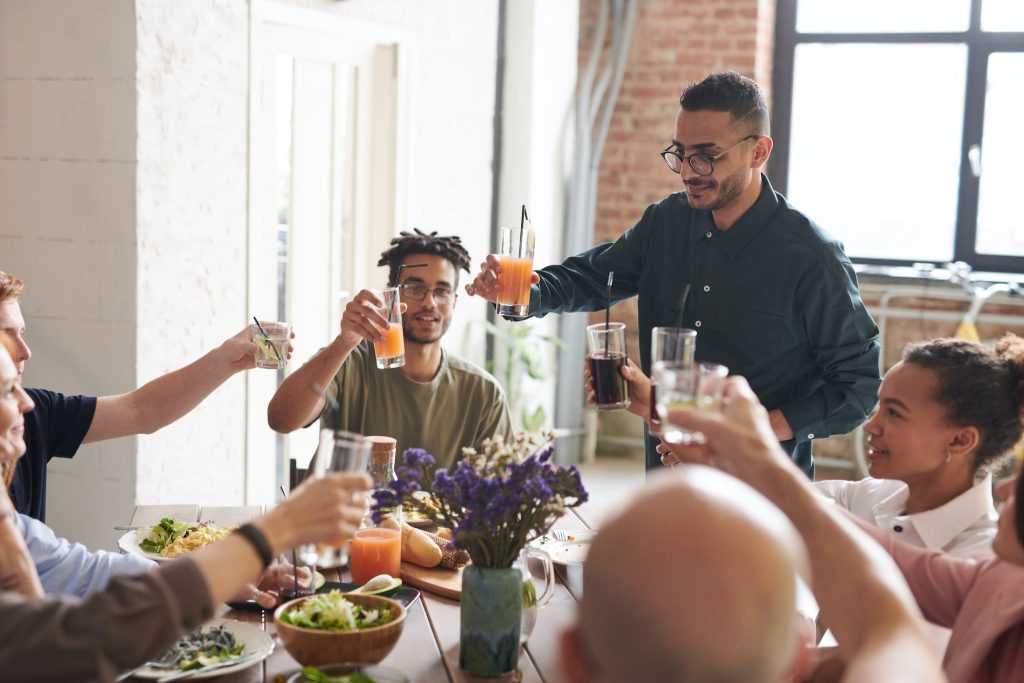 Introduction
Crafton, a charming borough in Allegheny County, Pennsylvania, becomes especially vibrant during the holiday season. This festive period, while traditionally seen as a slow time for real estate, can actually be an opportune moment to sell your home. Understanding the local market dynamics, coupled with strategic planning, can make your home sale in Crafton both successful and profitable.
Understanding the Crafton, PA Real Estate Market
The Unique Characteristics of Crafton's Market
Crafton's real estate market is marked by its historic homes and close-knit community feel. The holiday season adds a layer of warmth and charm to the area, making it attractive to potential buyers looking for a cozy community.
How Holidays Impact Real Estate in Crafton
Unlike bigger cities, Crafton's market doesn't significantly slow down during the holidays. This period can actually present less competition for sellers, as many choose to wait until after the New Year to list their homes.
Preparing Your Home for Sale
Decluttering and Cleaning
Before listing your home, decluttering and deep cleaning are essential. This not only makes the space more appealing but also allows potential buyers to envision themselves in the home.
Home Staging Tips for the Holidays
Decorating for the holidays can be a double-edged sword. While it's important to showcase the holiday spirit, it's equally crucial to keep decorations tasteful and not too personal.
Necessary Repairs and Improvements
Addressing any necessary repairs and making small improvements can significantly boost your home's appeal. Ensure everything from the furnace to the roof is in good working order, especially considering Crafton's winter weather.
Marketing Your Home
Creating Attractive Listings
High-quality photos and a compelling description in your listing can make a world of difference. Highlighting your home's best features, along with the charm of Crafton during the holidays, can attract more buyers.
Utilizing Social Media and Online Platforms
In today's digital age, utilizing social media and online real estate platforms is crucial. A well-crafted online presence can significantly extend your home's visibility.
Hiring a Local Real Estate Agent
A local agent familiar with Crafton's market can be invaluable. They can provide insights into pricing strategies and have a network of potential buyers.
Pricing Your Home Right
Understanding Market Value
It's important to price your home accurately. A price too high might deter potential buyers, while a price too low could mean losing out on potential profits.
The Impact of Holiday Timing on Pricing
During the holidays, pricing strategies might need to adjust slightly. While there may be fewer buyers, those who are house-hunting are often more serious, potentially allowing for a quicker sale at a good price.
Hosting Open Houses
Scheduling During the Holiday Season
Plan your open houses strategically. Avoid major holidays and consider weekends when people are more likely to be free.
Decor and Ambiance for Holiday Open Houses
Creating a cozy, inviting atmosphere can make a huge difference. Subtle holiday decorations and a warm, welcoming environment can help potential buyers imagine celebrating their own holidays in the home.
Negotiating Offers
Handling Offers During the Holidays
Be prepared to negotiate promptly. Buyers during this time are often on a tighter schedule, looking to close deals before the end of the year.
Negotiation Strategies
Being open to negotiation, especially around closing dates and final sale prices, can be key in securing a sale.
Closing the Deal
Navigating Holiday Schedules
Closing around the holidays can be tricky due to varying schedules. Coordination with your agent, buyers, and legal representatives is crucial to avoid delays.
Legal and Financial Considerations
Ensure all legal and financial aspects are thoroughly reviewed and understood. This includes understanding tax implications and ensuring all documentation is in order.
Tips for Quick Sales
Highlighting unique features of your home and being flexible with showing times can aid in a quick sale.
Potential Challenges
Be prepared for weather-related issues and the distractions the holiday season can bring.
Benefits of Selling During the Holidays
The reduced competition and presence of serious buyers can be advantageous for sellers.
Leveraging Holiday Spirit
Using the holiday spirit in your marketing and staging can make your home more appealing.
Legal and Ethical Considerations
Ensure all disclosures and legal requirements are met to avoid any future complications.
Conclusion
Selling your home in Crafton, PA during the holidays can be a unique opportunity. With the right strategy and preparation, you can make the most out of this festive season and successfully sell your home.
Don't navigate the real estate market alone. For personalized service and expert advice, contact The Diane McConaghy Team at (724) 933-6300 ext 826. Whether you're buying or selling, we're here to make your real estate journey a successful and stress-free experience. Call us today to start your journey with a team that truly understands the value of home.
FAQs
Is it a good idea to sell my home in Crafton, PA during the holidays?
Yes, with strategic planning and understanding of the market, it can be an advantageous time to sell.
How should I price my home during the holiday season?
Price your home based on current market value and consider the potentially faster pace of holiday sales.
What are some tips for staging my home during the holidays?
Keep decorations minimal and tasteful, emphasizing a warm and inviting atmosphere.
How can I market my home effectively during this time?
Utilize online platforms, social media, and the services of a local real estate agent experienced in the Crafton market.
Are there any legal considerations I should be aware of when selling during the holidays?
Ensure all legal and ethical requirements are met, including proper disclosures and understanding tax implications.