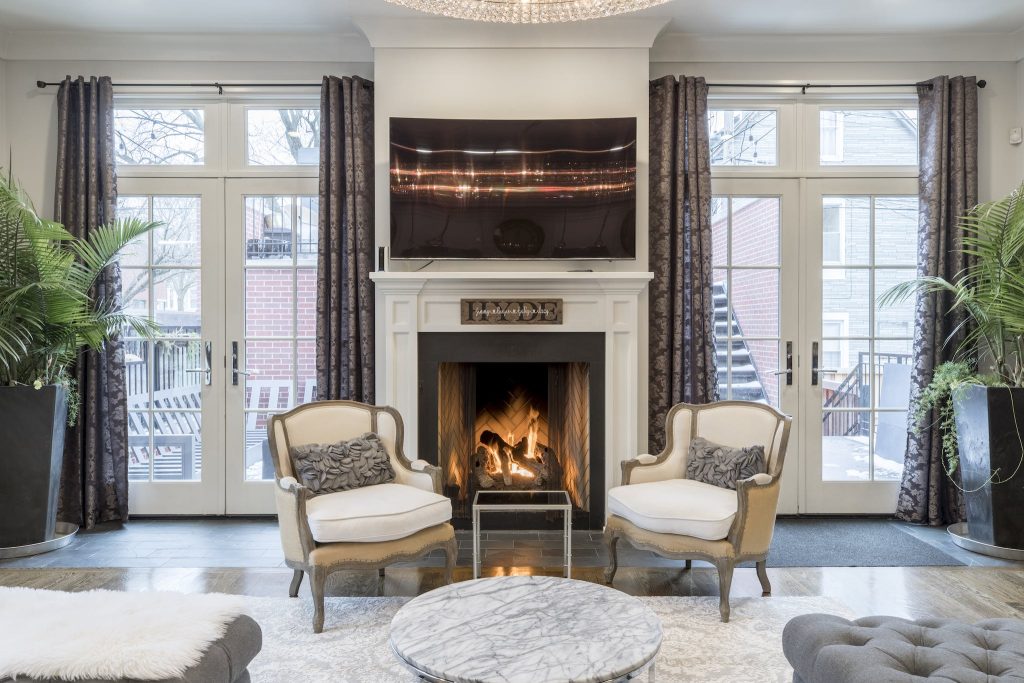 Introduction
Navigating the ever-evolving real estate market can be a complex journey, especially in the wake of the global pandemic. For homeowners in North Fayette, understanding the nuances of the current market is critical to making informed decisions when it comes to selling property. The seismic shifts that have taken place over the last few years have rewritten the rulebook, and this blog post is your guide to understanding these changes.
In the aftermath of the pandemic, the real estate landscape has seen unprecedented fluctuations. Home values have responded in unexpected ways, buyer priorities have shifted, and the very process of buying and selling property has adapted to new norms. Whether you are a seasoned seller or considering listing your home for the first time, staying abreast of these developments is key to a successful transaction.
This comprehensive 1500-word guide is designed to navigate you through the post-pandemic real estate environment in North Fayette. We will dissect current market trends, reveal strategies for preparing and pricing your home effectively, and explore innovative marketing tactics to captivate the modern buyer. We'll also delve into the intricacies of negotiation in the current climate, legal considerations to keep in mind, and the essential role of real estate professionals in this unique market.
Beyond the immediacy of selling your home, we'll consider the long-term implications of the post-pandemic world on your real estate decisions. Whether the market is booming or facing uncertainty, knowledge is a powerful tool for any seller. Our goal is to equip you with this knowledge, offering a clear vision for the road ahead.
With a blend of expert insights and practical advice, this blog post will serve as your compass in North Fayette's post-pandemic real estate scene. So, let's embark on this journey together, and by the end, you'll be prepared to step forward with confidence, equipped with everything you need to know as a seller in this new era.
The real estate terrain of North Fayette, much like the rest of the world, has undergone substantial transformations since the onset of the pandemic. Understanding these shifts is not just about keeping up with the times; it's about strategically positioning yourself for success in a market that is still finding its equilibrium.
The Current State of North Fayette Real Estate
Market Trends Since the Pandemic
As we step out of the shadows of the pandemic, North Fayette's real estate market is a reflection of resilience and change. The initial market slowdown, a direct result of the pandemic's uncertainty, has given way to a vigorous rebound. Buyers are actively seeking properties that cater to the new norms of living and working, leading to a shift in what sells and at what pace. Homes with dedicated office spaces, larger outdoor areas, and modern, health-conscious amenities are seeing a surge in demand.
Comparisons of Pre and Post-Pandemic Property Values
Property values in North Fayette have always been a point of interest for potential sellers, and the comparison of pre and post-pandemic numbers tells a compelling story. While the initial days of the pandemic saw a cautious approach from buyers, leading to a temporary dip, the subsequent months have seen a robust recovery. In many cases, property values have not only returned to their pre-pandemic levels but have surpassed them, thanks to the influx of buyers motivated by low mortgage rates and the search for properties that fit new lifestyle preferences.
Inventory Levels and What They Mean for Sellers
One of the key indicators of market health is inventory levels. Post-pandemic, North Fayette is experiencing a lower-than-average inventory, a seller's market where the demand outpaces the supply. This scarcity can be advantageous for sellers, offering the potential for higher sale prices and more favorable terms. However, it also means that sellers must be savvy, strategic, and swift in bringing their properties to market to capitalize on these conditions.
Buyer Demographics and Behavior Changes
The pandemic has also reshaped who is buying and how they're doing it. There's been a notable shift in demographics, with an increase in remote workers seeking homes away from city centers, and a younger generation of buyers entering the market, armed with different expectations and a comfort level with digital platforms that influence their purchasing journey. For sellers in North Fayette, adapting to these behavioral shifts is crucial. It means ensuring online listings are polished and comprehensive, considering the appeal to remote workers, and being prepared for a more digital-forward transaction process.
The current state of North Fayette's real estate market is a dynamic interplay of new buyer attitudes, evolving property values, and a pressing need for strategic selling approaches. The subsequent sections of this guide will delve into these aspects, providing you with actionable insights to navigate these waters with authority and finesse. Whether you're looking to capitalize on current market conditions or simply trying to understand where your property stands, this overview serves as the foundation for making informed and lucrative selling decisions in our post-pandemic world.
Preparing Your Property
Selling your home in North Fayette in a post-pandemic era means adapting to a new set of buyer expectations and market dynamics. Preparation is key to ensuring your property stands out and commands the best price.
Importance of First Impressions: Staging and Curb Appeal
The adage "you never get a second chance to make a first impression" holds particularly true in real estate. In the digital age, where the first showing is often online, staging your home can have a significant impact. Staging involves arranging furnishings and décor to showcase your home's features and possibilities. It isn't just about aesthetics; it's about allowing potential buyers to envision themselves living in the space. Similarly, curb appeal — the attractiveness of your property when viewed from the street — cannot be underestimated. Simple enhancements like landscaping, a fresh coat of paint on the front door, and clean windows can make a world of difference.
Necessary Home Improvements or Renovations
Pre-pandemic, it was often possible to sell homes in North Fayette without major updates or renovations. However, post-pandemic buyers are looking for move-in-ready spaces that reflect current safety standards and lifestyle conveniences. Addressing any necessary repairs and considering modest updates, particularly in high-traffic areas like kitchens and bathrooms, can increase the value and appeal of your home. It's about balancing cost versus potential return on investment — a fresh coat of neutral paint or updated fixtures can go a long way.
Professional Photography and Virtual Tour Options
In today's market, professional photography is not a luxury; it's a necessity. Quality visuals can dramatically affect the sale process, particularly when buyers are doing much of their initial browsing online. High-resolution images and a professional virtual tour can provide a 360-degree view of your property, allowing buyers to walk through your home digitally. This has become especially important as many house hunters are still cautious about in-person viewings due to health concerns.
Adapting to New Expectations: Health and Safety Measures in Viewings
When it does come to in-person showings, sellers must adapt to heightened expectations of health and safety. This may involve protocols such as providing hand sanitizer, ensuring proper ventilation during viewings, or specifying times for house visits to minimize contact among potential buyers. Clear communication of these measures in your listing can put health-conscious buyers at ease and enhance the appeal of your home.
Preparing your property for sale in the post-pandemic market of North Fayette requires a blend of traditional selling tactics and an understanding of the new normal. By focusing on staging, considering selective renovations, leveraging professional photography, and prioritizing health and safety, you can position your property to sell quickly and at a premium in today's market. The next sections will guide you through pricing strategies and marketing your home effectively to reach the right buyers.
Pricing Your Home in a Post-Pandemic Market
In the current North Fayette real estate climate, establishing the right price for your home is more critical than ever. Pricing can determine not just the speed at which your home sells, but also the profitability of the deal. Here's how to approach pricing in this nuanced market.
Understanding Competitive Pricing Strategies
Competitive pricing doesn't necessarily mean the lowest price. It's about setting a price that's attractive to buyers while reflecting the true value of your property. To price competitively, consider current market trends, the selling price of comparable homes (comps), and the unique qualities of your property. With the market's ebbs and flows in the post-pandemic landscape, this can be a delicate balancing act. You'll want to price your home in such a way that it doesn't linger on the market, which can lead to a perception that there's something wrong with it, while also not leaving money on the table.
The Role of Appraisals and Market Analyses
A professional appraisal gives you a solid foundation for your pricing strategy. An appraiser will provide an unbiased opinion of value based on a comprehensive analysis of the property and current market conditions. Likewise, a comparative market analysis (CMA) conducted by a real estate professional will compare your home to similar properties in the area. A CMA includes homes currently on the market, recently sold properties, and properties that were listed but did not sell. These analyses are crucial in setting a price that is aligned with the market and can defend against buyer negotiations.
Responding to Market Fluctuations
The post-pandemic market is subject to fluctuations as it stabilizes. Your pricing strategy should be flexible enough to respond to these changes. This might mean adjusting your price if the home isn't attracting offers or if there is a sudden shift in the market due to external economic factors. It's important to monitor the pulse of the local real estate market and be ready to respond to keep your property competitive.
Setting the right price for your home in North Fayette's post-pandemic real estate market is both an art and a science. It requires a keen understanding of the local market, a grasp of broader economic trends, and a realistic appraisal of your home's value. By combining competitive pricing strategies, professional appraisals, and market analyses, and remaining adaptable to market fluctuations, you can price your home to sell effectively in this unique landscape.
The next sections will delve deeper into how to market your home to the right audience and ensure your pricing strategy leads to a successful and lucrative sale.
Marketing Strategies for Today's Sellers
In a post-pandemic world where the buyer's journey is increasingly digital, effective marketing strategies are vital for selling your home in North Fayette. Below are contemporary tactics to ensure your property not only reaches the right audience but also makes a memorable impression.
Leveraging Online Platforms and Social Media
Listing Websites: Ensure your property is listed on all major real estate websites and platforms. These are the first places prospective buyers look.
Social Media: Use platforms like Facebook, Instagram, and Pinterest to showcase your property. Features such as stories, posts, and sponsored content can target specific demographics.
Email Marketing: Send out an e-blast to real estate agents and potential buyers with details of your property, leveraging high-quality images and links to the virtual tour.
| Platform | Strategy | Expected Reach |
| --- | --- | --- |
| Facebook | Sponsored posts, targeted ads | Local community, specific interest groups |
| Instagram | High-quality images, hashtags | Younger demographic, lifestyle-focused audience |
| Pinterest | Boards featuring home decor and tours | Buyers interested in home design and aesthetics |
Virtual Open Houses and Digital Walkthroughs
Virtual Open Houses: Host live sessions where you can interact with potential buyers and answer questions in real-time.
Digital Walkthroughs: Offer a 360-degree online tour, allowing prospective buyers to explore your home virtually, which is particularly appealing to out-of-town buyers or those who prefer remote viewing options.
The Importance of Targeted Marketing
Demographic Research: Identify the most likely buyer for your home and tailor your marketing strategy to their preferences and browsing habits.
Custom Messaging: Craft your property's narrative to resonate with your target audience, highlighting features like a home office for remote workers or a spacious backyard for families.
| Target Audience | Features to Highlight | Marketing Channels |
| --- | --- | --- |
| Remote Workers | Home office, tech amenities | LinkedIn, Professional networks |
| Young Families | Safe neighborhood, school district | Local community groups, Parenting blogs |
| Retirees | Accessibility, low maintenance | Newsletters, Local print media |
Networking with Local Agents and Buyers
Agent Outreach: Engage with local real estate agents who might already have clients looking for a home like yours.
Community Involvement: Participate in local events and online forums to raise awareness of your property.
Marketing your home effectively in the post-pandemic North Fayette market requires a blend of digital savvy and traditional networking. By leveraging the power of online platforms and social media, utilizing virtual technology, targeting your marketing efforts, and connecting with the local community, you can create a compelling presence for your property that stands out in a competitive landscape. Next, we will explore the intricacies of negotiation and how to navigate through the closing process to ensure a successful sale.
The Role of Real Estate Professionals
The complexities of selling a home in a post-pandemic market underscore the importance of engaging with experienced real estate professionals. A skilled realtor or real estate agent can be instrumental in navigating the intricacies of the current North Fayette real estate landscape. Here's how they add value:
Expertise in Valuation and Pricing
Real estate professionals bring to the table an in-depth understanding of property valuation. They can help:
Perform a comparative market analysis to set a competitive price.
Provide insights on local market trends that can affect the value of your home.
Suggest the best timing for putting your property on the market based on current demand.
Marketing and Presentation
Real estate agents have the tools and knowledge to market your property effectively. They can:
Utilize professional photography and staging services to showcase your home.
Craft compelling listing descriptions that highlight key selling points.
Employ targeted marketing strategies that reach potential buyers through multiple channels.
Negotiation Skills and Closing Assistance
An experienced agent will take the lead during negotiations, ensuring you get the best possible terms. They provide:
Strategies for responding to offers and counteroffers.
Expertise in handling contingencies and closing procedures.
Assistance in navigating any challenges that arise during the sales process.
Access to Professional Networks
A well-connected real estate professional can significantly widen your reach. They offer access to:
A network of other realtors and industry professionals, increasing the visibility of your property.
Preferred vendors for repairs, improvements, and legal services.
Staying Current with Legal and Regulatory Changes
Post-pandemic, many legal and procedural aspects of real estate transactions have changed. Real estate professionals will:
Ensure compliance with any new laws or regulations regarding property sales.
Keep you informed about health and safety guidelines for property viewings.
Guiding Through the Digital Transformation
Real estate transactions have increasingly moved online. Agents can guide you through:
Digital document signing and online transaction management.
Virtual showing techniques and technologies.
In conclusion, a real estate professional's role in selling your home is multifaceted and more vital than ever. With their guidance, you can confidently navigate through valuation, marketing, negotiation, and legal complexities to ensure a successful and stress-free sale in North Fayette's post-pandemic market. Next, we will discuss the final steps of sealing the deal and reflecting on the future implications of your real estate decisions.
Conclusion: Sealing the Deal and Beyond
As our journey through the intricacies of navigating North Fayette's post-pandemic real estate as a seller comes to a close, let's recap the crucial steps to sealing the deal and ponder the future implications of your real estate decisions.
Reflecting on the Sale Process
The sale of your home is more than just a transaction; it's a pivotal moment that often marks a new chapter in life. Reflect on the process by considering what strategies worked best for you:
Which marketing strategies drew the most interest?
How effective were the pricing and negotiation phases?
What role did the real estate professional play in the success of the sale?
Learning from the Experience
Every sale offers valuable lessons. Ask yourself:
What would you do differently in the future?
How has the market changed during your time as a seller?
What insights have you gained about buyer preferences post-pandemic?
Preparing for Your Next Move
With the sale concluded, it's time to focus on the future:
If purchasing another property, apply your newfound knowledge to the buying process.
Consider how market trends might influence your long-term real estate investments.
The Bigger Picture: The Future of Real Estate in North Fayette
Finally, it's essential to consider the larger implications:
How will the pandemic permanently alter the real estate landscape in North Fayette?
What trends should you watch for that could impact the value and desirability of real estate in the area?
By keeping these questions in mind, you can not only enjoy the immediate success of your home sale but also position yourself favorably for future real estate endeavors. Whether you're moving on to another property or simply reflecting on the lessons learned, the experience of selling your home in a post-pandemic market is invaluable. It's a time of significant change, but also great opportunity in the world of real estate, and sellers in North Fayette who navigate these waters effectively will find themselves well-prepared for what lies ahead.
Ready to Sell Your North Fayette Township Home?
If you're considering selling your home in North Fayette Township and want to ensure that you navigate the post-pandemic market with expertise and finesse, it's time to take the next step. Contact The Diane McConaghy Team to guide you through each stage of the process with professional acumen and personalized care.
Whether you're just starting to think about listing your property or you're ready to dive into the market headfirst, our team is dedicated to providing you with the best possible service and results. Don't let the complexities of the current real estate landscape deter you. With The Diane McConaghy Team at your side, you'll have the support and knowledge necessary to make informed decisions and secure a successful sale.
Reach out to us today at (724) 933-6300 ext 826 and let us help you turn your real estate goals into reality. Your journey to a successful home sale in North Fayette is just a phone call away.