Many renters ask themselves the same question every year.
Should I continue renting, or is it time to buy a home?
  Chances are you've asked yourself that question at least once.  It's likely because you've faced an increase in your monthly housing costs over time. Rents have risen consistently for decades.
It's important to understand what's happening in today's housing market so you can determine which option is the better long-term financial decision for you.
Rents Are Going Up Again This Year
Data from realtor.com shows rental prices are surging throughout the country. The graph below highlights rental unit price increases over the past year: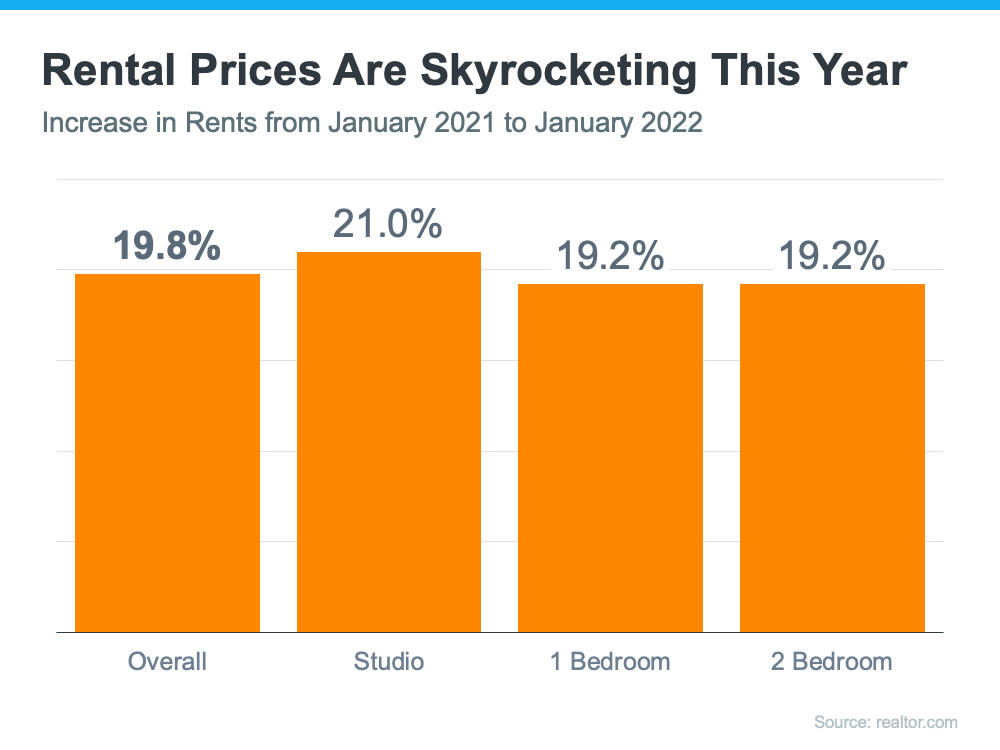 Rising Rents can have a big impact on your financial goals, including any plans you're making to save for a home purchase.  If you're living in Kennedy Township PA and renting, talk to a real estate agent before signing a new lease.
Homeownership Offers Stable Monthly Costs
One of the key benefits of owning your home is that you're able to lock in and stabilize your payments for the duration of your loan. That's not the case when you rent.
If you're ready to become a homeowner, waiting any longer may not make financial sense. Instead, escape the cycle of rising rents and enjoy the many benefits that come with homeownership today.
Bottom Line
Starting your journey towards homeownership can pay off significantly. If you're financially ready today, connect with a Kennedy Township Realtor.  The Diane McConaghy Team at REMAX Select Realty can discuss your options.
The information contained, and the opinions expressed, in this article are not intended to be construed as investment advice. Keeping Current Matters, Inc. and the Diane McConaghy Team does not guarantee or warrant the accuracy or completeness of the information or opinions contained herein. Nothing herein should be construed as investment advice. You should always conduct your own research and due diligence and obtain professional advice before making any investment decision. Keeping Current Matters, Inc. and the Diane McConaghy Team will not be liable for any loss or damage caused by your reliance on the information or opinions contained herein.