Home Buyers are out in full force. Many Americans now need more space to work from home, and the current low mortgage rates are providing motivation to enter the housing market. Today's buyers are serious about making a move. Your opportunity to sell your house in a market with high demand is growing, especially as more millennials enter the housing market.
As demand for homes to buy grows and more millennials enter the market with growing buying power, the opportunity to sell your house grows too but there are still two big myths that many buyers think will stop them.
Two Big Myths in the Homebuying Process
The 2020 Millennial Home Buyer Report shows how this generation is not really any different from previous ones when it comes to homeownership goals:
"The majority of millennials not only want to own a home, but 84% of millennials in 2019 considered it a major part of the American Dream."
Unfortunately, the myths surrounding the barriers to homeownership – especially those related to down payments and FICO® scores – might be keeping many buyers out of the arena. The piece also reveals:
"Millennials have to navigate a lot of obstacles to be able to own a home. According to our 2020 survey, saving for a down payment is the biggest barrier for 50% of millennials."
Millennial or not, unpacking two of the biggest myths that may be standing in the way of homeownership among all generations is a great place to start the debunking process.
Myth #1: "I Need a 20% Down Payment"
Many buyers often overestimate what they need to qualify for a home loan. According to the same article:
"A down payment of 20% for a home of that price [$210,000] would be about $42,000; only about 30% of the millennials in our survey have enough in savings to cover that, not to mention the additional closing costs."
While many potential buyers still think they need to put at least 20% down for the home of their dreams, they often don't realize how many assistance programs are available with as little as 3% down. With a bit of research, many renters may be able to enter the housing market sooner than they ever imagined.
Myth #2: "I Need a 780 FICO® Score or Higher"
In addition to down payments, buyers are also often confused about the FICO® score it takes to qualify for a mortgage, believing they need a credit score of 780 or higher.
Ellie Mae's latest Origination Insight Report, which focuses on recently closed (approved) loans, shows the truth is, over 50% of approved loans were granted with a FICO® score below 750 (see graph below)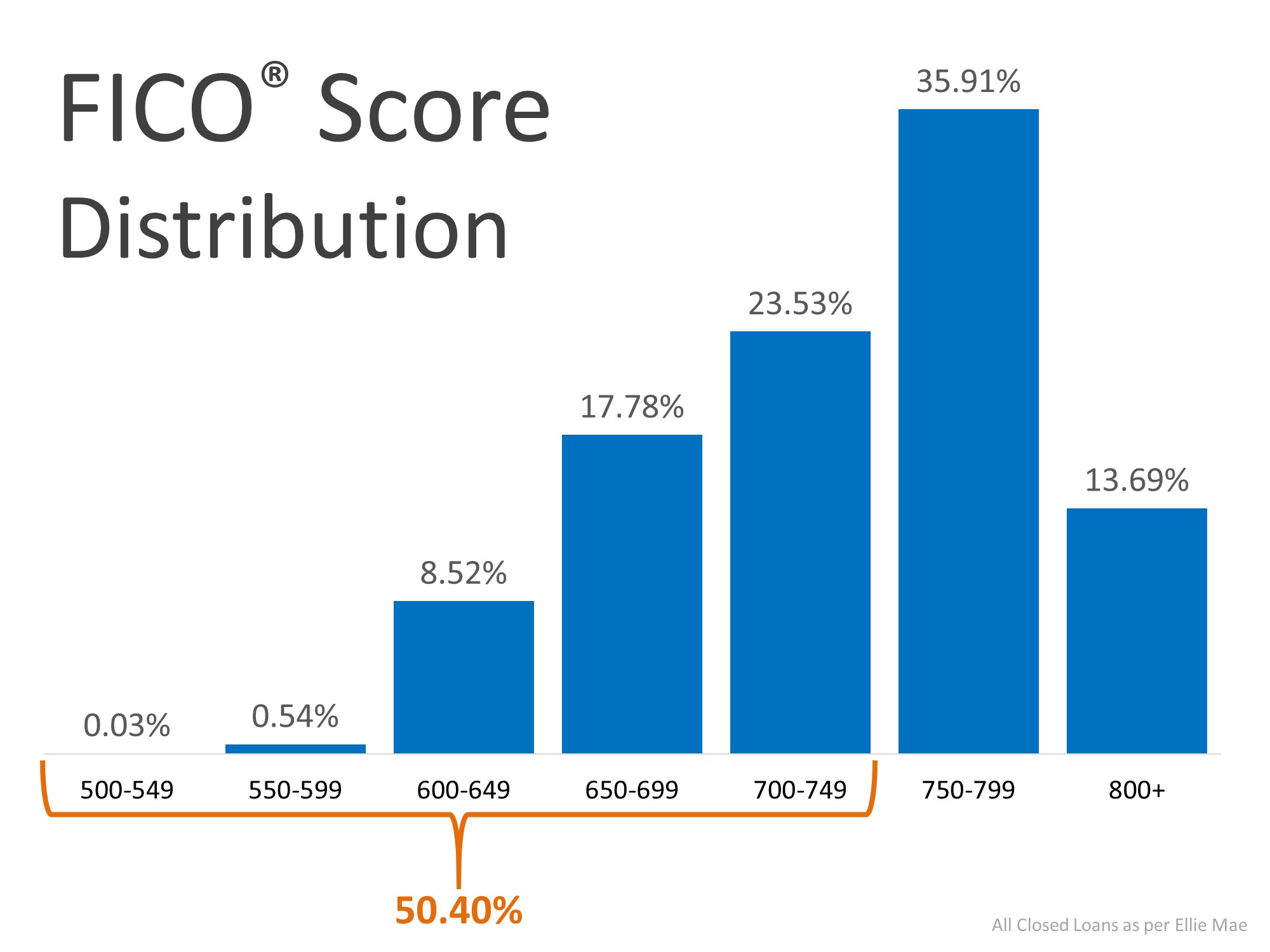 Even today, many of the myths of the home buying process are unfortunately keeping plenty of motivated buyers on the sidelines. In reality, it really doesn't have to be that way.
If you're considering buying your first home, contact the Diane McConaghjy Team at RE/MAX Select Realty today to determine your next steps in the process while buyers are actively looking.